In the continuation of our Famous Scientist Series we will be learning about a famous scientist that was a multi genius. Leonardo da Vinci was a brilliant scientist, inventor and one of the greatest artists of all times. When you learn about da Vinci your children will be immersed in the studies of science, art and history all at once. You can even take it a step further, by adding in art lessons, and creating inventions with STEM experiments.
This post is part of the
Famous Scientists
Series
One of the most influential men of the Italian Renaissance era, Leonardo da Vinci was a pioneer scientist who was ahead of his time with his discoveries and research. He actually began the start of the Scientific Revolution. His scientific method paved the way for scientists to research and study for years to come.
Since he was an amazing artist, his sketches for his inventions and scientific research were absolutely amazing. He is well known for his studies on human anatomy and animal anatomy. They were so realistic and detailed that his drawings of bird and bat wings helped him to understand flight!
Check out all these FREE Printables and Resources About Leonardo da Vinci:
Biography of Leonardo da Vinci:
You can read about the biography of Leonardo da Vinci at Biography.com.
Leonardo da Vinci Scientist biography – Famous Scientists
Davinci biography for kids – Ducksters
Leonardo da Vinci Printable Biography from Making Art Fun
Explore the life and work of 10 scientists that changed history. Our biographical unit studies include text, comprehension questions, written narration, and answers.
Free Printables and Resources about Leonardo da Vinci:
All About Leonardo da Vinci – Easy Science for Kids
Leonardo DaVinci Unit Study with FREE Printable Art Cards – Pinay Homeschooler
Da Vinci Facts for Kids – Kids Kiddle
Leonardo da Vinci online unit study for older students on Khan Academy
Interactive Flip Book About Leonardo da Vinci – Weird Unscocialized Homeschoolers
Leonardo's Study of Hands – Thought Co.
Leonardo Da Vinci Printable Pack and Mini Unit Study – More Than a Homeschool Mom
Meeting the Master Artists: Leonardo da Vinci Unit Study – Table Life Blog
Here are some great biographies on Leonardo da Vinci to read in your homeschool:
Who Was Leonardo da Vinci?Leonardo da Vinci (Giants of Science)Leonardo: Beautiful DreamerLeonardo da Vinci: Artist, Inventor and Scientist – Art History Lessons for Kids Leonardo da Vinci in 30 Seconds I Am Leonardo da Vinci
Art Projects and Science Experiments:
Create a Mona Lisa Parody FREE Art Project from Techie Homeschool Mom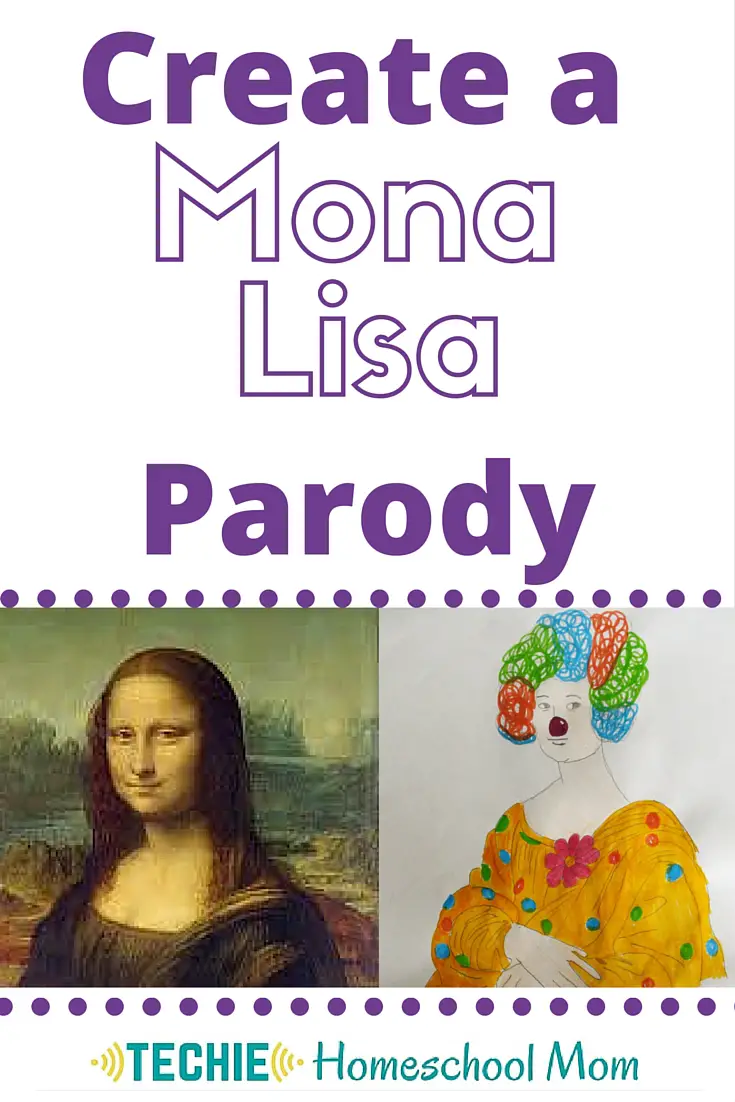 Inkblot Art Lesson and FREE Da Vinci Copywork – Harrington Harmonies
Da Vinci Line Art Drawing Template – Art Projects
Build a Da Vinci Parachute Classroom Activity – AMA Flight School
Physical Science Stem Activity: Build a Da Vinci Parachute and have your kids learn about the arts, engineering, math, and science all at one time! This is a fun project from Tina's Dynamic Homeschool Plus that goes well with a study of Da Vinci's inventions.
These books are great for learning about Da Vinci's inventions and science projects:
Amazing Leonardo da Vinci Inventions: You Can Build Yourself (Build It Yourself)Leonardo's Machines: Secrets and Inventions in the Da Vinci CodicesJournal of Inventions: Leonardo da Vinci Pop-Up BookLeonardo da Vinci: Extraordinary MachinesLeonardo's Science Workshop: Invent, Create, and Make STEAM Projects Like a Genius Leonardo's Art Workshop: Invent, Create, and Make STEAM Projects like a Genius
Websites about Leonardo da Vinci:
This Leonardo da Vinci website has tons of information to dig deep and research about this famous man. There are complete pages devoted to his science, paintings, drawings, sculptures, mathematics, architecture, and quotes.
Da Vinci Life has biographies broken down by different time periods, information and videos on his paintings. There is lots of detailed information on his inventions, and his works as well as informational videos.
The Complete Works of Leonardo Davinci is an online collection of all of Davinci's paintings and his biography.
Fun da Vinci online puzzle game using Davinci's inventions
Great Secrets Davinci Hidden Object Game
Sarah is a wife, daughter of the King and Mama to 4 children (one who is a homeschool graduate)! She is a an eclectic, Charlotte Mason style homeschooler that has been homeschooling for almost 20 years.. She is still trying to find the balance between work and keeping a home and says she can only do it by the Grace of God, and Coffee!
Series Navigation
Previous: FREE Printables and Resources About Gregor Mendel
Next: Famous Scientists: FREE Printables and Resources About Albert Einstein