Are you gluten free, or have been considering going gluten free in your home? The holidays can be a very difficult time for anyone with food allergies, or sensitivities, especially when you have to avoid gluten. Gluten seems to be in every cake, cookie and treat at Christmastime.
Every party, or event is full of Christmas cookies and gluten filled desserts. It can be overwhelming and even depressing, but it doesn't have to be. Thankfully, there are lots of wonderful gluten free Christmas cookie recipes that actually taste really good. Long gone are the days of gluten free cookies that taste like cardboard!
I have been gluten free for one year and 1 month, not that I am counting or anything! This will be my second Christmas being completely gluten free. This will also be my first year eating desserts at Christmastime. Yes, I did not eat any desserts last Christmas other than some candy canes and dark chocolate peppermint bark I made myself. I definitely didn't get the opportunity to eat any Christmas cookies either. I was too overwhelmed and afraid to eat the wrong thing and just didn't have time to search out recipes, so it was easier for me to not eat it.
My gluten free journey began two weeks before Thanksgiving of 2018. I had finally had enough of the horrible chronic hives and blistering rash I had been fighting for 6 months and could not be rid of. It was debilitating, and I was a mess. Something had to change fast! After meeting with a naturopath we decided that the first thing I needed to do was to eliminate gluten for 6-8 weeks and monitor my rash. I wanted to wait until after the holidays because I knew how hard it would be to make such a huge change during that time. Yet I knew if I didn't start as soon as possible, when would I ever take the plunge?
So I did it and it was literally life changing. After about 3 weeks the itchiness subsided and my rash slowly started to go away. The hives and blisters were healing before my eyes without the use of steroids , and in less than 2 months my skin was completely cleared up. It was truly a miracle. If I try to reintroduce gluten I start to get itchy and hives start to appear. I never want to deal with that pain and mess ever again so I am truly committed to the gluten free lifestyle.
Now I am confident in my ability to stay gluten free and to not be tempted to eat treats I can not have. I felt it was time for me to branch out. This year I want to start creating my own gluten free Christmas cookies that I can enjoy this holiday season. I have asked friends and scoured the internet for some of the best gluten free christmas cookie recipes to share with you. I can't wait to try these out!
Gluten Free Christmas Cookie Recipes:
These classic Christmas cookie recipes use alternative flours, or gluten free flour to create a classic Christmas cookie feel.
Grain Free Christmas Cheer Cookies – Intoxicated on Life
Gluten Free Cutout Sugar Cookies – Gluten Free on a Shoestring
Almond Spritz Cookies – Cloudy Marana
The Softest Gluten Free Snickerdoodle Cookies – Blessed Beyond Crazy
Gluten Free Thumbprint Cookies – Sweet Simple Vegan
Three Ingredient Chocolate Crunchies Christmas Cookie – this will hit the spot for your sweet and salty craving from The Deliberate Mom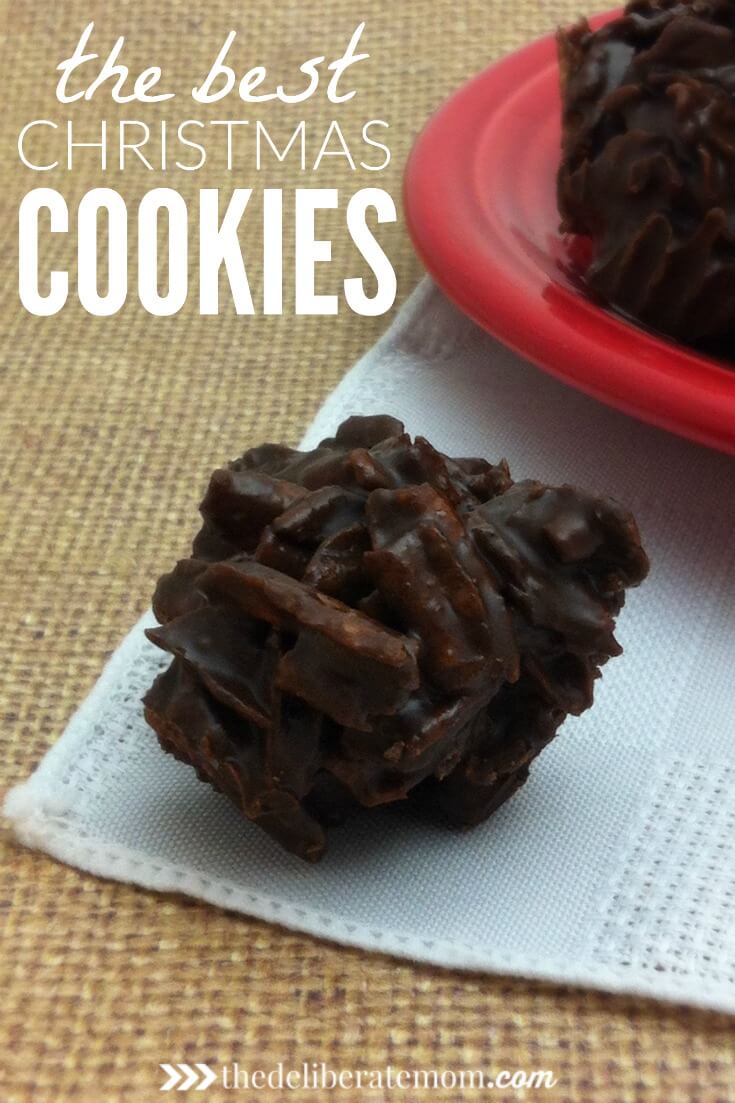 Gluten Free Christmas Swirl Sprinkle Cookies – Evolving Table
Gluten Free Meltaway Cookies – Gluten Free on a Shoestring
Grain Free Soft Ginger Molasses Cookies – The Real Food Dietitians
Gluten Free Christmas Crack – This Vivacious Life
Kid Approved Gluten Free Gingersnap Cookies – Happy Mothering
Gluten Free Gingerbread Cut Cookies – Intoxicated on Life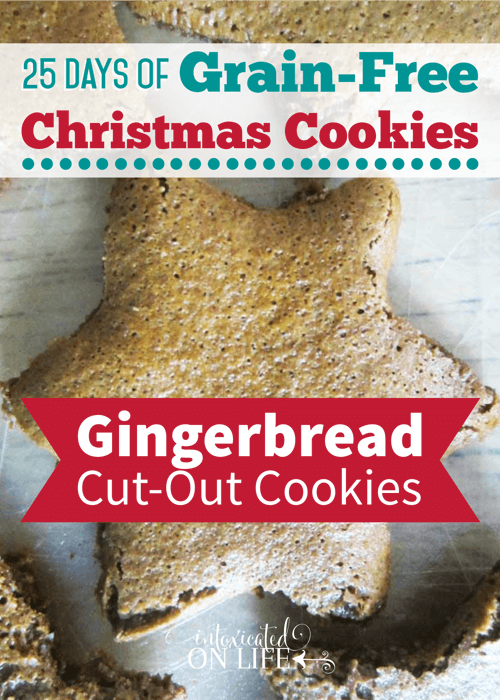 Naturally Gluten Free Cookie Recipes:
Some of my favorite treats have been those that aren't the classic sugar cookie type. I grew up on italian almond cookies, peppermint bark and oatmeal no bake cookies which can be made using gluten free oatmeal! Thankfully there are some amazing gluten free Christmas cookies that are naturally gluten free, and may be a favorite from your childhood.
Chocolate Dipped Almond Horn Cookies – Flavor the Moments
Chewy Coconut Macaroons – Garlic and Zest
Italian Pignoli Cookies – Coley Cooks
Peppermint Meringue Cookies – Housewife How-Tos
Cinnamon Star German Christmas Cookies – There is Life After Wheat
Flourless Chocolate Fudge Crinkle Cookies – Bakerita
Italian Almond Christmas Cookies – Fearless Fresh
The Best Flourless Peanut Butter Cookies – Averie Cooks
White Chocolate Peppermint Bark – Hot Pan Kitchen
Gluten Free Chocolate Oatmeal No Bake Cookies – The Spruce Eats
Sometimes baking can stress me out when I have a lot of things I need to follow in a recipe. Baking can be hard to do when you have small children, so I like to find some things to keep them busy when they aren't helping me in the kitchen. Your little ones will enjoy this FREE Christmas Cookies Cut and Paste Activity Pack!
Sarah is a wife, daughter of the King and Mama to 4 children (one who is a homeschool graduate)! She is a an eclectic, Charlotte Mason style homeschooler that has been homeschooling for almost 20 years.. She is still trying to find the balance between work and keeping a home and says she can only do it by the Grace of God, and Coffee!