Get ready for some fun! Do you have a teen who would enjoy learning how to throw a great party? With this Party Planning curriculum, your teenager will learn how to plan a party from beginning to end.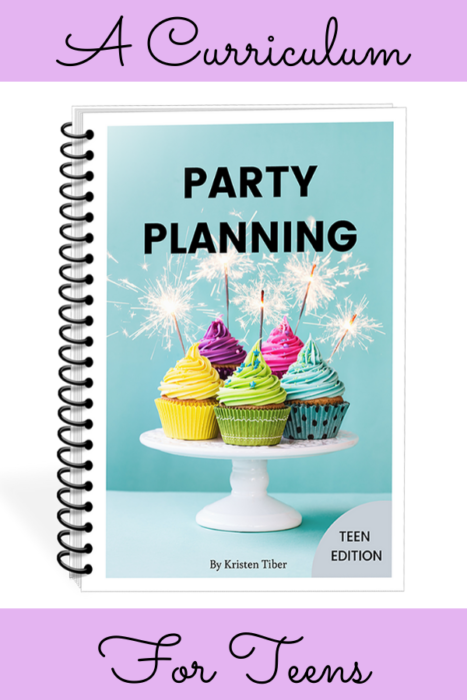 Whether it is party decor, budgeting, menu selection or games and activities, Party Planning will engage your teen and build skills in planning, organization, attention to detail, creativity and problem-solving. The 60-page curriculum was written by a former wedding planner with the heart of a teacher who will walk your teen through the ins and outs of planning his/her own party and not simply recreating someone else's event.
Here is What's Covered:
Party Purpose
Party Details (day, time, length)
Selecting a Theme
Choosing a Color Scheme
Following a Budget
The Importance of Organization
Invitations
Tips for Saving Money
Decorations
Menu Selection
Activities and Entertainment
Setting a Table
Hospitality and Etiquette
Planning for Problems
Party Printables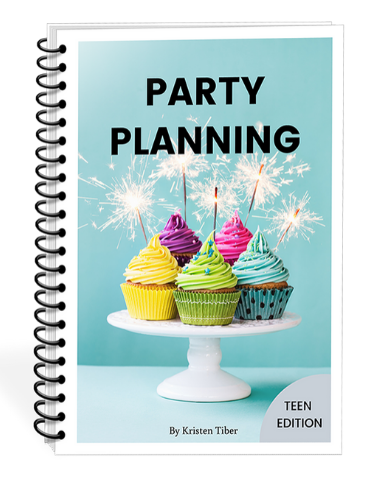 Party Planning is available for 50% off for 3 days only (November 19-21, 2019). Click HERE and use code LAUNCH50 making the price only $4.99!
Sarah is a wife, daughter of the King and Mama to 4 children (one who is a homeschool graduate)! She is a an eclectic, Charlotte Mason style homeschooler that has been homeschooling for almost 20 years.. She is still trying to find the balance between work and keeping a home and says she can only do it by the Grace of God, and Coffee!