There is no coincidence that National Bible Week falls on the week of Thanksgiving. The Bible is plainly a gift to us from God and we should live a life of thanksgiving for that gift and for the gift of salvation through Jesus Christ.
People walk through life with Bibles they never open, and instructions for life they never read. If in your house you want to serve the Lord, then these 10 reasons for talking to your kids about why the Bible is important will help.
How many of us owned Bibles as kids? How many of us knew where a Bible was in our childhood home, only because it was never opened or picked it up from that one place or shelf? Others only open the Word while sitting in a church pew when the preacher says his infamous, "Let us open our Bible to the book of …"
Letting our children know the importance of the Bible needs to be intentional, purposeful, and actually implemented in our homes. A church shouldn't be the only place they encounter the Bible, because they will think that is the only place God is.
Teaching kids that the Bible is true, important and very relevant today is something we can instill our kids from a very early age. Here is a great resource to start teaching your kids the importance of the Bible even as a young learner:
As kids start becoming good readers, the perfect introduction for teaching your children about why the Bible is important is with the book of Jeremiah. God used Jeremiah to write down parts of the Bible.
In Jeremiah's' journey, the king at the time burned all the work he and his friend Baruch had done. The king wanted nothing to do with what Jeremiah said about God's Word and wanted to arrest Jeremiah — but God had other plans and protected them both.
Jeremiah and Baruch had to begin writing God's Word all over again. It was this important for God to spread His Word throughout the nations. The book of Jeremiah can help you teach your kids that the Bible is not only important to us, but it was important to God first.
There are many reasons for talking with your kids about the Bible is important.
Here are the top 10 reasons why I teach my kids the Bible is important:
1.) The Bible has stood the test of time.
Isaiah 40:8 says, "the word of God will live forever." The Word is something that has stood the test of time even today and for years to come. It is the most read book in the world and encourages readers (believers or not) to examine their own beliefs and to question what is true. It was the first book to ever be printed and is the most widely circulated book of all time. Kids understand that is pretty cool.
2.) The Bible is historically correct.
The Bible has been proven to claim verifiable truths about our world. Scripture has been known to be factually consistent with the happenings of the future. It has known to convert some skeptics or non-believers to even follow Christ. It explains what was happening during God's interwoven story of Jesus throughout scripture. The Bible tells us of prophecies of Jesus, His life, death, resurrection, and ascension within the context of history itself.
Answers for Kids Box Set (The Answers Book for Kids)More Than Words: Level 1 (Living Faith Bible Curriculum)More Than Words: Level 2 (Living Faith Bible Curriculum)How Do We Know the Bible is True? Volume 1Demolishing Supposed Bible Contradictions Volume 1
3.) The Bible is important because it tells of God's love for us.
I am not speaking of fluffy love. I am speaking about the love He has for us that restores our relationship with Him. Matthew 23:37 says, "O Jerusalem, Jerusalem, the city that kills the prophets and stones those who are sent to it! How often would I have gathered your children together as a hen gathers her brood under her wings, and you were not willing!" He loves His children, regardless of who we were and what we have done.
1 John 3:1 also shows how he loves us, "See what kind of love the Father has given to us that we should be called children of God; and so we are. The reason why the world does not know us is that it did not know him." If we show our kids our love, then how much more will the God who made the world love us as well?
4.) The Bible is important because it diagnoses why bad things happen.
Sin indeed has a solution that can only be found in Christ. Romans 6:23 tells us that the wages of sin is death BUT the gift of God is everlasting life in Jesus Christ our Lord.
Trials and the things around the world are no secret for our kids. They see the bad things that happen and know wicked people exist. This may lead them to ask why God allows these things to happen. Yet faith in Him goes beyond what this world has to offer and promises eternity with Him in glory — despite the bad things happening on this earth.
5.) The Bible provides our kids hope.
God tells us in His Word, that in this world we will have trouble, but take heart He has overcome the world. Psalm 121 gives me such hope in my walk with Christ. I remember times when I felt as if nothing could help me, yet his Word says, "I look up to the hills, but where will my help really come from? My help will come from the Lord, the Creator of heaven and earth."
Our kids may not have to deal with the issues we deal with, but they go through more than we probably know. Even when if trials affect them, God's Word provides them hope.
6.) The Bible tells the story of how Creation came to be.
Scientists fight and wrack their brains about reasons why Creation is impossible to think of or look for reasons of how/why this world began. For Christians, it is quite simple.
If we believe God's Word to be true then we know that His Creation is explained word for word in Genesis. He created the heavens and the earth then everything else came to be.
No big bang occurred, which leaves so many more unanswered questions, and we did not evolve from monkeys – which are still around today, by the way. It is written.
Creation: Thirteen 6-in-1 Comprehensive Curriculum LessonsAdventures in Creation: Level 1 (Let's Talk Science)My Creation Bible: Teaching Kids to Trust the Bible from the Very First VerseCreation & Evolution: Compatible or in Conflict?In Six Days: Why Fifty Scientists Choose to Believe in Creation
7.) The Bible is the standard and instruction on how we should live.
When talking with our kids about what is right or wrong, we can provide them with concrete examples of what God says. His Word is true and evident. If we teach our children how to live through the prophets of old and the New Testament parables and teachings, we are teaching our children through God-breathed text. How cool is that?
As parents, we are called to train our children in the way they should go and the Bible is the guide for us to lead them in it. 2 Timothy 3:16-17 tells us that all Scripture is useful for teaching and for showing people what is wrong in their lives. It is useful for correcting faults and teaching the right way to live.
A great place to start teaching our kids is through Proverbs: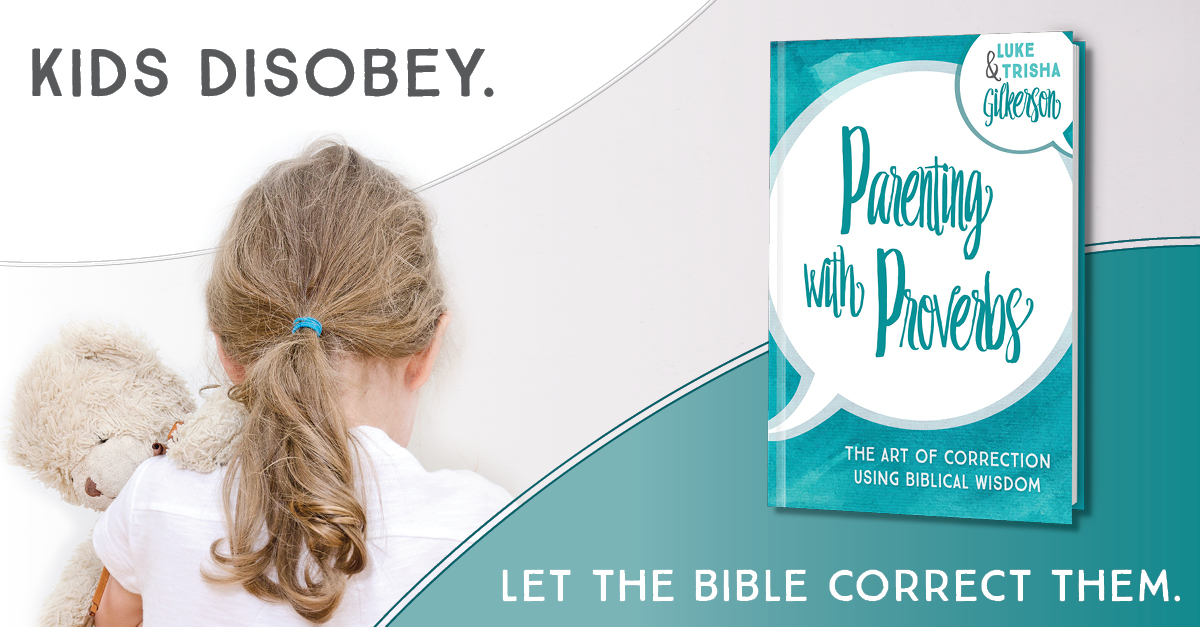 8.) The Bible tells of our true Hero.
There are so many movies out now of superheroes with superhuman powers. It is easy for our kids to idolize them or seek satisfaction in heroes rescuing those in need. Heroes in movies sacrifice for the sake of those who need help, yet Christ is the ultimate sacrifice giving His own perfect life for us to truly live.
1 Timothy 2:5-6, "For there is one God, and there is one mediator between God and men, the man Christ Jesus, who gave himself as a ransom for all, which is the testimony given at the proper time."
Kids need to know who the true hero of the world is, and he doesn't wear a cape. (Figuratively speaking, of course, Jesus can totally wear a cape if He wants to.)
9.) The Bible tells us about God's promises.
A promise can often be flippant. We promise one thing today and do another tomorrow. Kids are not ignorant of this. We parents know this because when we promise something to our kids, they "never" let us forget it.
God-fearing people get that His promises are true for those who love Him. We find great comfort in them and our kids can also. Read them the scripture below and talk about other scriptures that give promises they can cling to in times of need.
Revelation 2:7, "He who has an ear, let him hear what the Spirit says to the churches. To him who overcomes, I will give to eat from the tree of life, which is in the midst of the Paradise of God."
10.) The Bible shows God's plan for salvation.
The Lord's plan for salvation is written from Genesis to Revelation. In the Bible, God shows us what led up to our Savior coming, how we can have salvation, what happens through all of creation, and reveals His will for us.
In scripture, our children find God's plan which doesn't promise riches or fame, but what truly matters in this life and after death.
2 Corinthians 5:21 tells us that God made the one who knew no sin to be sin for us so that in him we would become the righteousness of God.
John 1:12 But to all who have received him–those who believe in his name–he has given the right to become God's children. Apart from this, we are not His children.
It is important for our children to have a real Bible as soon as they are starting to read. How are we supposed to tell our kids that God's Word is real if we only let them read the Beginners Bible with pictures and underwhelming generalizations? It makes clear sense that our kids need the Bible just as much as we do. Here are a few Children's Bibles to gift your child once they start reading:
NIV, Adventure Bible, Hardcover, Full ColorTyndale NLT Girls Life Application Study Bible, Pink (Hardcover), NLT Bible with Over 800 Notes and Features, Foundations for Your Faith SectionsKids Study Bible-KJVNIV, Kids' Visual Study Bible, Leathersoft, Teal, Full Color Interior: Explore the Story of the Bible—People, Places, and HistoryKJV, Teen Study Bible, Hardcover
During National Bible Week and during your holiday season, remember to emphasize with your family the importance of God's Word, what it means for our life and why we have been put on this earth. Talk to them about why the Bible is important and start teaching them His ways.
Jeannette is a wife, mother and homeschooling mom. She has been mightily, saved by grace and is grateful for God's sovereignty throughout her life's journey. She has a Bachelor in English Education and her MBA. Jeannette is bi-lingual and currently lives in the Tongan Islands of the South Pacific. She posts daily freebies for homeschoolers!