The Grand Canyon is such an amazing feature, and it is hard to fathom just how deep and wide it really is. It's a wonderful thing to do a unit study on if you are learning about natural landmarks and wonders in the world during your geography studies.
I lived in Arizona half of my life and never saw the Grand Canyon when I was a child. When I was older and married with our first child, I made my husband take us to the Grand Canyon. It was a 5 hour trip. We camped over night on the way there, and then took a fun train ride up to the Canyon the next morning.
When we finally got there, we got out and headed up the trail to the edge of the Canyon. You could see nothing but fog! It was so windy and foggy and you couldn't see anything but an outline. I may have cried a little bit. Then it started pouring and we were soaked. We went into a restaurant, ate lunch, then ate ice cream under a covered patio in the rain. About an hour before it was time to depart the skies finally cleared and we were able to see the vast Grand Canyon.
Of course, this was a long time ago and I don't have any digital photos to share with you. Yet, the memories will always be there of our first and only trip we have made so far to the Grand Canyon! If you never think you will make it to the Grand Canyon, or you are planning a trip there in the future, it is fun to learn about it on your own with your children.
Here are some FREE Resources to help you learn more about the Grand Canyon:
FREE Printables and Unit Studies:
Grand Canyon Unit Study with videos, questions and book lists – Year Round Homeschooling
Grand Canyon Worksheet for 7th grade readers – K12
Grand Canyon Fact Worksheets with beautiful images – National Park Service
Teacher's Guide and Lesson Plan for the Grand Canyon – Kids Discover
FREE Grand Canyon Painting Lesson – this is so cute and very detailed from Deep Space Sparkle
Grand Canyon Notebooking Pages – these notebooking pages include the names of flora, fauna, and landforms found within the park FREE for a limited time – In All You Do
Mammals of the Grand Canyon Worksheet – TLS Books
Grand Canyon National Park Coloring Page – Education.com
Grand Canyon Fact Page and Coloring Sheet – Education.com
Grand Canyon Notebooking Page – Homeschool Helper Online
5 Fun Writing Prompts About the Grand Canyon – Writing With Sharon Watson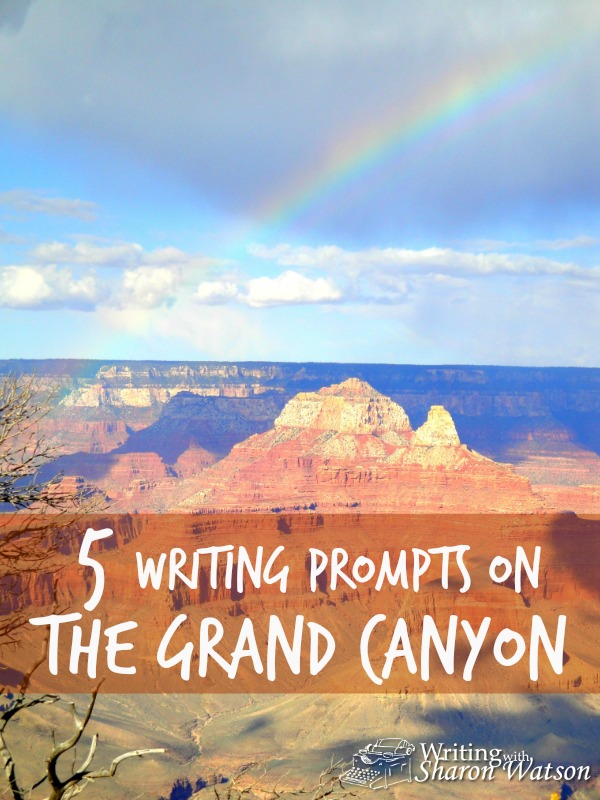 Websites and Videos on the Grand Canyon:
Immersive Virtual Tour of the Grand Canyon from Free Tech 4 Teachers
Grand Canyon National Park from Google Street View – this is soooo cool!
A Trip to the Grand Canyon: A Visual and Physical Exercise for Students – Teachers Pay Teachers
The Grand Canyon in Depth Video Series – The Grand Canyon National Park
The Smithsonian Channel The Best View of the Grand Canyon Video
The National Geographic Video of the Grand Canyon
The Best of Grand Canyon National Park National Geographic Video
Access over a dozen free notebooking pages per state. Make the study of U.S. geography fun when notebooking through the states!
We have created some FREE Notebooking units that include the Grand Canyon in them:
Seven Wonders of the Natural World Reading Comprehension Geography Unit – this unit will help you add some interesting geographic facts about the natural wonders with a reading comprehension lesson. This is free for subscribers.
US Natural Landmarks Notebooking Journal – this notebooking journal will have your children exploring 30 natural landmarks and recording what they learn in their very own notebook. The Grand Canyon is one of them. This is available as an Instant Download!
Here are some wonderful books to read about The Grand Canyon:
Charlie and Trike in the Grand Canyon Adventure (The Green Notebook Series)Tino the Tortoise: Adventures in the Grand CanyonGrand CanyonWhat I Saw in Grand Canyon: A Kid's Guide to the National ParkGood Night Grand Canyon (Good Night Our World)Who Pooped in the Park? Grand Canyon National Park: Scat and Tracks for KidsNational Geographic Park Profiles: Grand Canyon Country: Over 100 Full-Color Photographs, plus Detailed Maps, and Firsthand Information
Sarah is a wife, daughter of the King and Mama to 4 children (one who is a homeschool graduate)! She is a an eclectic, Charlotte Mason style homeschooler that has been homeschooling for almost 20 years.. She is still trying to find the balance between work and keeping a home and says she can only do it by the Grace of God, and Coffee!