Many homeschoolers are wrapping up the end of their school year and getting ready for summer. If you are about to finish school, there are lots of fun things you can do with end of the school year printables to make the end of your homeschool year special.
Do you school year round or do you take a break for the summer? We personally school through June, and take July and most of August off since our co-ops and homeschool classes usually start back up at the end of August. Maybe you school year round, but need to "end" your school year at some point. May and June seem to be the most convenient times to "end" your homeschool year as regular school is getting out at that time, and summer camps and activities are starting up.
You may have seen all those adorable Back to School Printables and Homeschool Traditions like photos with grade signs and special breakfasts to kick off the school year. I thought it would be fun to do a round-up of end of the school year printables and some fun ideas to wrap up your homeschool year as a family.
FREE End of the School Year Printables:
End of School Year Printable – Giggles Galore
Printable Last Day of School Signs – Fun Loving Families
End of the Year Homeschool Evaluation Printable – Mommy Octopus
Hello Summer! Last Day of School Printable Signs – Catch My Party
End of the Year Preschool Certificates – In All You Do
End of the Homeschool Year Certificates – In All You Do
End of Year Homeschool Questionnaire Printable Student and Parent Reflections – Homeschool Den
Homeschool End of Year Reflection Printables – A2ZHomesCooling
FREE End of Year Homeschool Checklist
End of the School Year Tips and Helps:
12 Ideas to Help You Celebrate the Last Day of School with FREE Printable Homeschool Memories Pack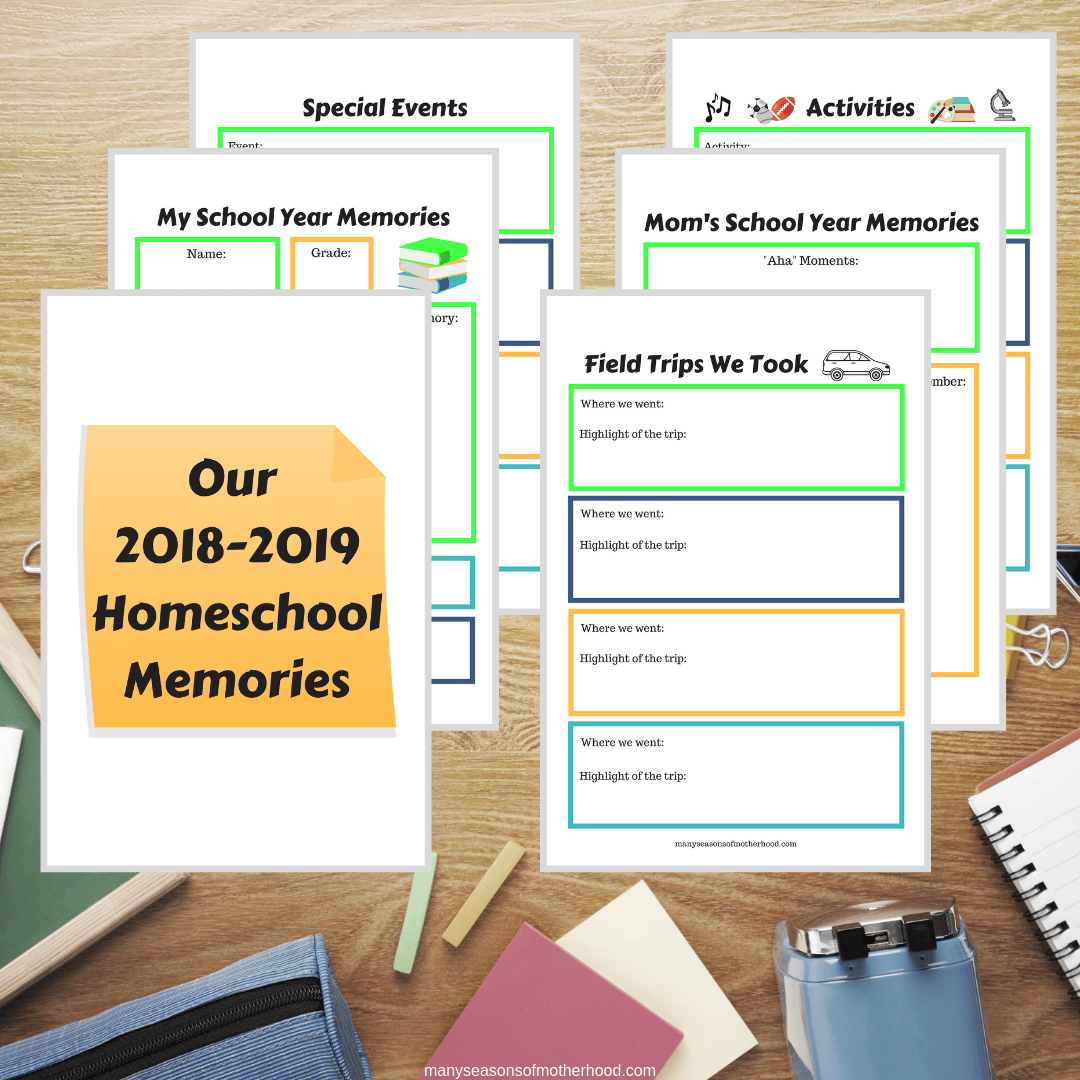 If you are approaching the end of the school year, you may be struggling with finishing. In All You Do has a great article that talks about 10 Ways to Ensure You Finish Your Homeschool Year Strong. There is even a free homeschool mom planner just for you!
5 Ways to Celebrate the End of the Homeschool Year – Southeast Homeschool Expo
5 Steps for Preparing to End Your School Year – Life of a Homeschool Mom
The Best End of Year Homeschool Activities – The Upcycled Family
Key Tips for a Year End Homeschool Summary with Freebie
You may also be interested in these posts with instant downloads perfect for the end of homeschool!
Get Ready for a Portfolio Review with these FREE Printables
Curriculum Buying and Planning Checklists and Resources
Sarah is a wife, daughter of the King and Mama to 4 children (one who is a homeschool graduate)! She is a an eclectic, Charlotte Mason style homeschooler that has been homeschooling for over 16 years now. She is still trying to find the balance between work and keeping a home and says she can only do it by the Grace of God, and Coffee!