If you have a child at home that does not like to read, all you have to do is move to a third world country to make him like it. That's what we did! I am not kidding, that this helped my son read more, but extreme measures aren't always necessary.
There is hope for children who don't like reading. Moving to a new country is not what ultimately helped my son to enjoy reading, although it helped not having a television – or electronics for a while. There are steps we can put in place to gradually help them tolerate it, even enjoy it one day.
I remember my friend telling me she would literally spend all day long working on reading with her boys. As she told me, the frustration in her red puffy eyes overshadowed her sweet humbled voice. I felt her pain and immediately knew what she was talking about.
Helping your children learn to read is no easy feat. If we aren't careful, we can create children who just plain dislike reading. How can we help them NOT dread reading? It would help first to understand how they may have started not to like it in the first place.
Here are a few things that can make kids not like reading, or just deter them from wanting to read:
When reading is more of a chore than an adventure.
Not helping them when they are stuck on a word.
When kids are made to read books they have no interest in at all.
When kids are made to read books way above their reading level.
When we don't make reading available to them when they actually want to read.
Not making reading commonplace in our homes.
Not reading often enough to our kids when they are young.
Note: Please be advised that there may be some speech and language development issues that can be masked by your child's frustration with reading. There are tests available online to help you investigate that.
I can go into each of those deterrents individually, but they are pretty self-explanatory. For instance, when making reading like another chore, you are not making it part of a routine but instead making it something they get nagged about. Not making reading commonplace in your home is hard for the kids because they think, "If mom and dad aren't reading, then why should I?"
If you do any of these, it might be worth reading on for a few ideas to help your child to at least not dread reading time. It can be done, but like anything else, it may take a little bit to break a few bad habits. Will your kids turn into book worms, maybe not. However, you really can turn some kids around to embrace reading.
WHEN YOUNG LEARNERS DO NOT LIKE TO READ
Find out what the origin of the problem with reading came from.
You may have just figured out that you were doing a few things that didn't help. Younger learners may need to go back to the drawing board and learn some more pre-reading skills – and that is perfectly OK. You have freedom in your homeschool to go back, re-do, improve, and adjust.
Use activities to make reading fun sometimes.
Use scavenger hunts (using letters, words, sounds, phrases, or full-blown hints depending on reading level) to help them practice. What works with my son at times is using timers when it's reading time. Once that buzzer goes off, he knows exactly when he can jump up and take a quick bike ride.
Try recording your reader as they are reading – but in a silly voice.
You can record your child or yourself reading in silly voices. You both will have fun hearing the recordings back. Then, you can have your child alternate between reading actual books and listening to their own recordings of the books.
Choose books that they have some interest in.
Many times (I am guilty) we pick up books here and there, then expect our kids just to read. It is incredible to see how choosing a book about jumping rope for a girl, who loves to jump rope, helps her want to read it.
I understand the simplicity in this, but I can only speak from experience of watching my son read a book about a boy trying to find his pet bird, compared to him reading a book about a boy playing sports.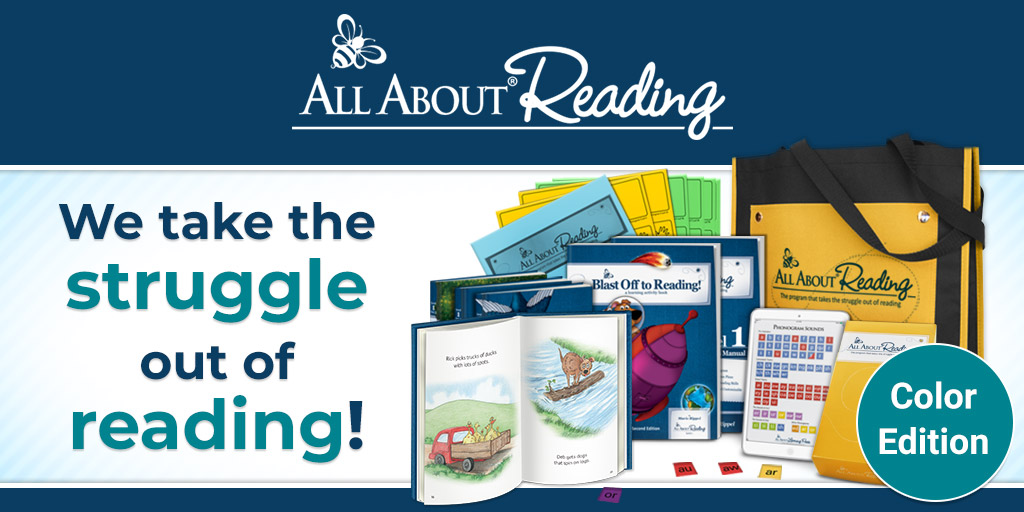 WHEN OLDER STUDENTS DO NOT LIKE TO READ
Know what your student enjoys and roll with it.
No, your child may not be reading about the origins of engineering. However, put a book in the hand of a student who loves something – about that something and you have a reading teen.
My children started taking Muay Thai this year. They were super excited, including my young teen, about the unit study we decided to do on Thailand because of it. They really enjoyed reading about all things Muay Thai or Thailand – because they had a vested interest in it.
Look for book signings in your area throughout the year.
Book signings are pretty cool, no matter who you are. Do a little research about some authors coming to your area if your child may be interested in reading their work. Get the book in advance for the book signing event, so your child has enough time to read it. You are making reading a whole experience – way more than just a chore.
Try out a classic, but don't leave them without purpose.
Explain to your child the era of the time the classic book takes place. Tell them what was going on in history at that time, and to think about how the characters must have felt because of it. Ask your child to make connections between history and what they read to keep them thinking instead of wandering.
Using websites to teach reading is also an alternative that can help students of all ages read in a non-traditional sense. Learn more about teaching kids to read with websites here. Kids love games and teens well, of course, they love technology.
Being flexible in homeschool means you can try different things that work for your child. When they don't like to read, especially when they are younger, it can really take a toll on your patience. If this happens, you may need to take a step back.
Taking a step back doesn't mean failure, it means you evaluate to find new ways. Reading journeys aren't always smooth sailing. Sometimes they are bumpy and can involve some tears but still try another idea, try another approach.
Start as early as possible with reading to your children and as often as possible. Don't push your child to read to the brink of overwhelm. Try some of these ways to help your child actually like to read or be motivated to read, even if just a little.

You might be interested in these posts related to reading:
How You Can Use Websites to Teach Reading
15 Audio Books for Family Road Trips
How to Use Audio Books in your Homeschool
FREE Reading Logs, Bookmarks and Charts
From Frustration to Smiles – Teaching Your Kids to Love Reading
Jeannette is a wife, mother and homeschooling mom. She has been mightily, saved by grace and is grateful for God's sovereignty throughout her life's journey. She has a Bachelor in English Education and her MBA. Jeannette is bi-lingual and currently lives in the Tongan Islands of the South Pacific. She posts daily freebies for homeschoolers!