This is Kimberly's experience teaching her children how to read. This is a review, however it is a non-paid review and materials were not provided in exchange for honest feedback.
When we began homeschooling I was eager to teach my twins how to read, being an avid reader myself. The curriculum we were using at the time moved quickly and we often felt frustrated. I wanted them to love reading but more often than not one or both of my kids would end up in tears and we made little progress.
I began to hear about the All About Reading program and decided to try it. The first thing I noticed about the program was that it was fun! It emphasized learning through games and manipulatives, such as the magnetic letter tiles and word cards.
Instead of just looking at a book we were doing hands-on enjoyable activities and we actually looked forward to our reading time each day.
The text is well scripted and easy enough for a parent just beginning their homeschool journey. It is also very informative with many resources such as the student packet, letter tiles, phonogram sound app, letter tiles app, word cards with divider box, progress chart, readers and teacher's manual.
The program is thorough and covers the five components of reading:
phonological awareness
phonics and decoding
fluency
vocabulary
comprehension
FREE Reading Resources
Their website also offers free e-books to download that cover topics ranging from helping your child with letter reversals to spelling tips. Parents can utilize the free placement tests, reading samples and scope and sequence they provide as well.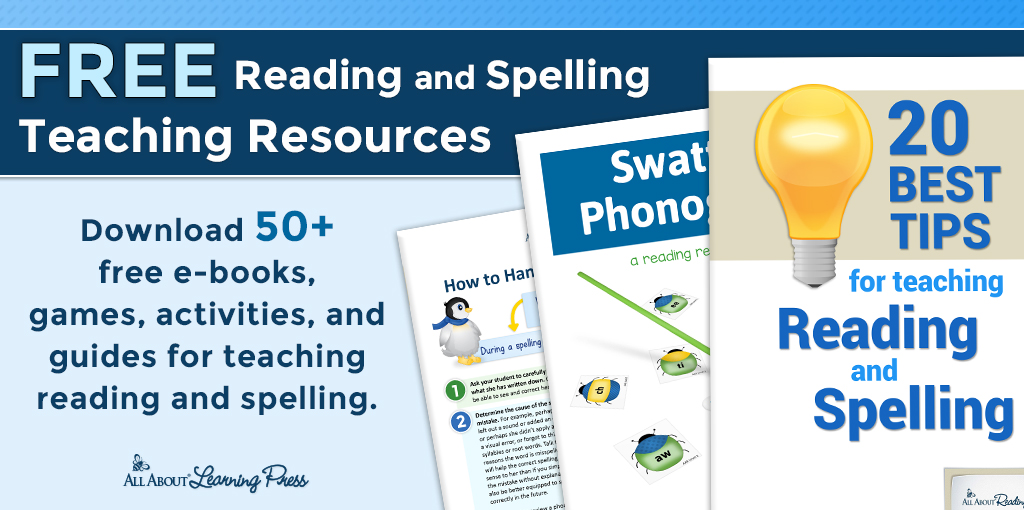 Because this curriculum emphasizes multi-sensory instruction it works for children of all learning types and parents are able to pick and choose what works best for them. My kids really loved the games in the student packets and making words with the letter tiles on the magnetic white board.
The All About Reading blog also has great ideas for using the student worksheets, printables for extra practice, recipes and books that will enhance each lesson. One of the fun things my kids liked to do with their worksheets was to color each word in as they read it. They'd end up with silly patterns all over their papers!
Another great idea we picked up from the blog was putting a little treat at the end of each row of words to make it more exciting. We moved at our own pace and stopped when we needed to for extra practice.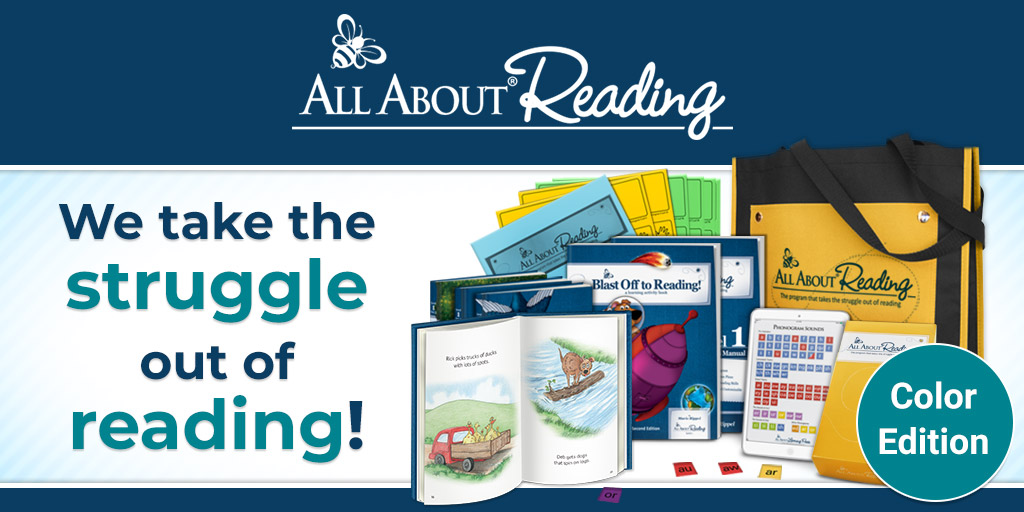 Move at Your Own Pace
I didn't feel rushed teaching this program, instead it felt like a relief. I remember seeing the smiles on my kids faces as we'd read their books together on the couch, it made my heart happy and full to see them enjoy reading on their own.
This program gave me confidence as a mom that I could do this. At the end of each level I would fill out their Certificate of Achievement and present it to them, their faces beaming with pride!
Now my children have completed the program and are fluent readers! The All About Reading program taught me how to teach and brought joy back into our learning.
Carrie is the owner & operator of Homeschool Giveaways. She has been homeschooling for over a decade and has successfully graduated her first homeschooler. She has two girls and works side by side at home with her awesome husband. She has been saved by grace, fails daily, but continues to strive toward the prize of the high calling of being a daughter of the Most High God.