Ever heard of pencil grasp development? This phrase simply deals with teaching your kindergartener how to hold a pencil with your fingers in order to write.
Today I am going to share a few fine motor activities to help your kindergartener develop their pencil grasp. These are perfect whether your kids are just learning how to write or if you already have a young writer.
There are a few different types of pencil grasp and you can see them in this post about developing pencil grasp. Once your child is 4 or 5 they should be using either a tripod (3 finger grasp) or a quadruped (four finger grasp). If your child s holding their pencil differently, try a few of these activities below.
Lacing Cards
Lacing cards were a hit with my kids when they were younger. They are also incredibly easy to make. I opted to create themed lacing cards for my kids (this teddy bear lacing card is just one example) but you can easily make your own.
Below, you can see a list of the supplies you need to make yours.
Simply print, or draw if you are creative, a picture on cardstock. Once you have a picture, use a hole punch to place holes around the border. Hand your child a lace and have them string the lace in the holes. That's it.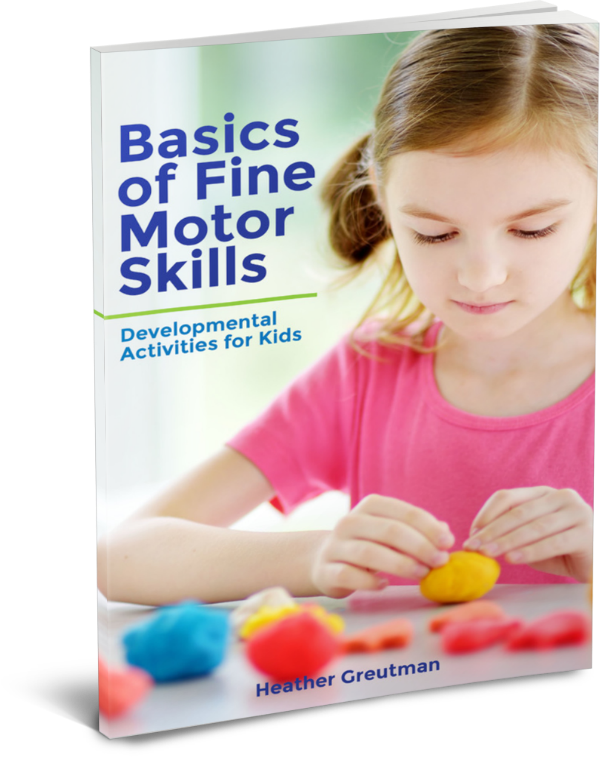 Play Games
No child (or adult for that matter) would be happy doing boring and undone tasks to develop a skill. Games are perfect for young learners because it keeps them engaged and they are hands-on. Fine Motor Tools and Games for Pencil Development gives a few examples of fun games to play with your kids.
Play Dough
I had a love hate relationship with play dough. My kids loved it and I hated it when it ended up in on my carpets. Luckily, I have gotten smarter and now place my kids on the floor on a sheet while they play.
Play dough is a fantastic exercise tool for pencil grasp. Without knowing it, your kids are: pinching, squeezing and moulding the play dough. If this is something you want to have your kids try, just ensure that you place them on the ground on a sheet for easy clean up.
Cutting/ Lacing Sheets
I remember buying a cute cutting book for my daughter on Amazon and she loved it. The only problem was that she finished it too quickly and I didn't want to shell out more money on a new book each week.
Below I am sharing with you a set of sheets that can be used for tracing as well as for cutting. If you plan to have your child trace the lines, simply slip the pages in a protective sheet and have them use a dry erase marker.
Pencil grasp is very important in a young child's life and using a few of these fine motor activities consistently will definitely help them on their writing journey.
You might enjoy this post: Why Some Parents Choose to NOT Teach Preschool
Carrie is the owner & operator of Homeschool Giveaways. She has been homeschooling for over a decade and has successfully graduated her first homeschooler. She has two girls and works side by side at home with her awesome husband. She has been saved by grace, fails daily, but continues to strive toward the prize of the high calling of being a daughter of the Most High God.