Why do we look like our parents? Delve into the DNA to find out!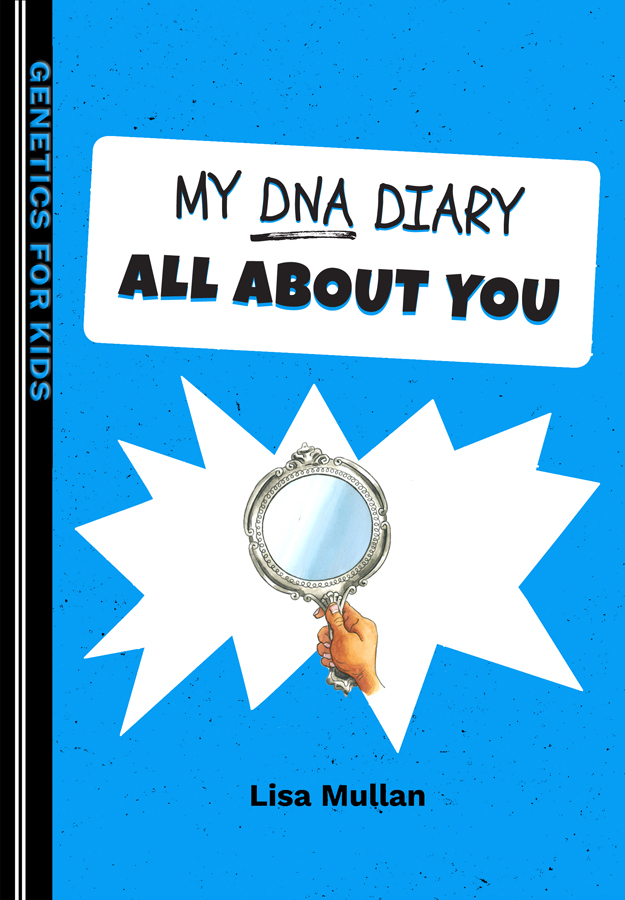 The results of DNA and genes all around us. Who has whose eyes, shared family characteristics and which one of the twins got Aunt Ethel's manic laugh.
Tongue rolling, earlobe attachment, sensitivity to milk or the smell of asparagus – these are all contained in the information passed on in our DNA.
Learn how and why in this free eBook aimed at 8-13 year olds.
Sadly, diseases also follow a similar inheritance pattern.
Genome projects around the world are searching for the instructions that cause these diseases. In the next few years, medicine will change beyond all
recognition and career opportunities in this field will abound. Give your kids a head start with the Dinky Amigos – DNA in four easy characters.
Lisa Mullan has a Ph.D. in biochemistry and spent many years teaching biology and bioinformatics alongside many of the scientists involved in the
initial Human Genome Project. She is passionate about bringing this subject to a younger audience and creates books and activities designed to do just that.
This free book is an introduction to her Genetics For Kids series.
CLICK HERE TO CHECKOUT THIS BOOK NOW!
Sarah is a wife, daughter of the King and Mama to 4 children (one who is a homeschool graduate)! She is a an eclectic, Charlotte Mason style homeschooler that has been homeschooling for over 16 years now. She is still trying to find the balance between work and keeping a home and says she can only do it by the Grace of God, and Coffee!