Do you ever wish you could get your children to pray more meaningful prayers? How do you teach children to pray prayers other than, "Thank you for my dog. Thank you for my house?"
This 3 page Prayer Calendar is a PDF download that will help you to guide your child(ren) through simple prayers that are based on scripture.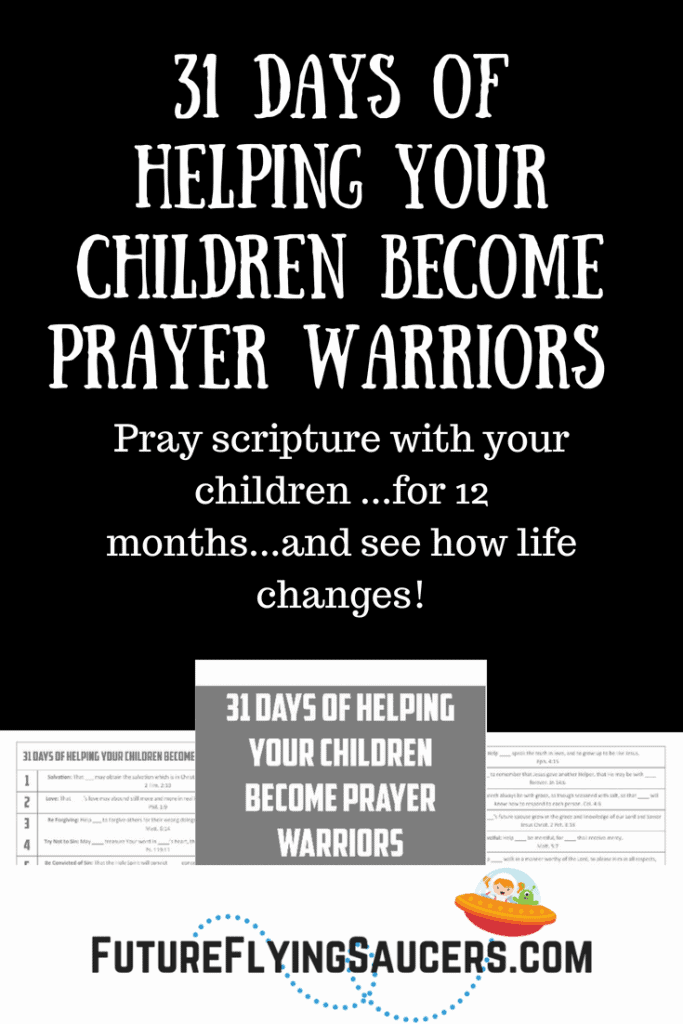 Each prayer includes blanks where you can help your child fill in his or her own name or people for whom they want to pray. Add one of the simple prayers from the Prayer Calendar as you pray with your children each evening. At the end of the month, start over again.
This will help you and your child to memorize scripture that can be used to create powerful prayers. Watch the change that happens when you pray scripture with your children!
Click Here to get your copy of 31 Days of Helping Your Children Become Prayer Warriors today!
Sarah is a wife, daughter of the King and Mama to 4 children (one who is a homeschool graduate)! She is a an eclectic, Charlotte Mason style homeschooler that has been homeschooling for almost 20 years.. She is still trying to find the balance between work and keeping a home and says she can only do it by the Grace of God, and Coffee!