Even if you read in your home often, it would be good track read aloud time. This awesome Tracking Read Aloud Time form can be added to your planner or used as a read alone. The form comes in 4 color schemes to match any planner you may have. You can track the time in 15 minute increments and includes a variety of features like a year tracking form, a two page spread to view 12 months at a glance, a place to mark book types or genre, a place to note total monthly time spent reading aloud, 8 pages to mix and match, space to note thoughts or progress at the end of 6 months, and more.
Click here for this awesome form that helps you track reading aloud from Tina's Dynamic Homeschool Plus.
All About Reading can equip your homeschool with what it needs to be successful. Get more details below: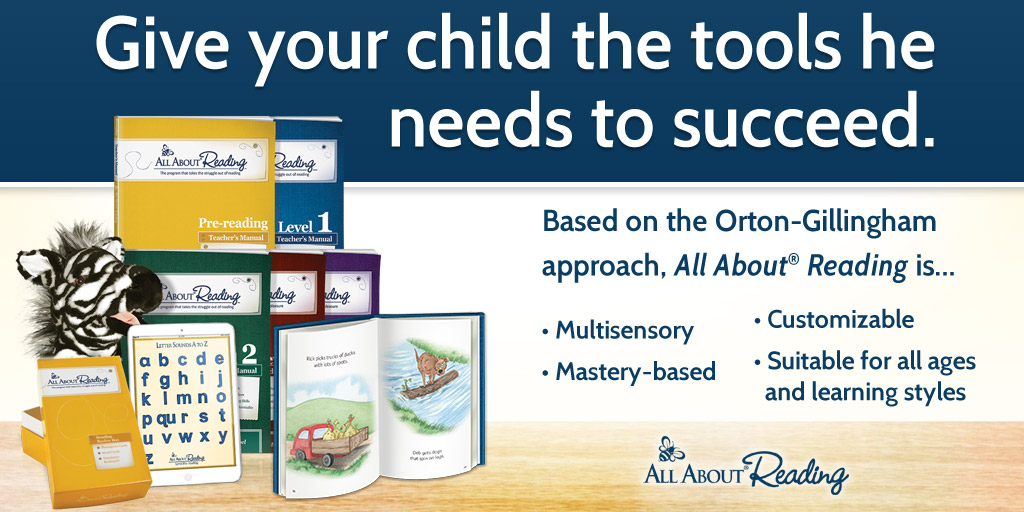 Jeannette is a wife, mother and homeschooling mom. She has been mightily, saved by grace and is grateful for God's sovereignty throughout her life's journey. She has a Bachelor in English Education and her MBA. Jeannette is bi-lingual and currently lives in the Tongan Islands of the South Pacific. She posts daily freebies for homeschoolers!