Wonder how to teach similes and metaphors? What about personification or alliteration or hyperbole? And how do you make it fun?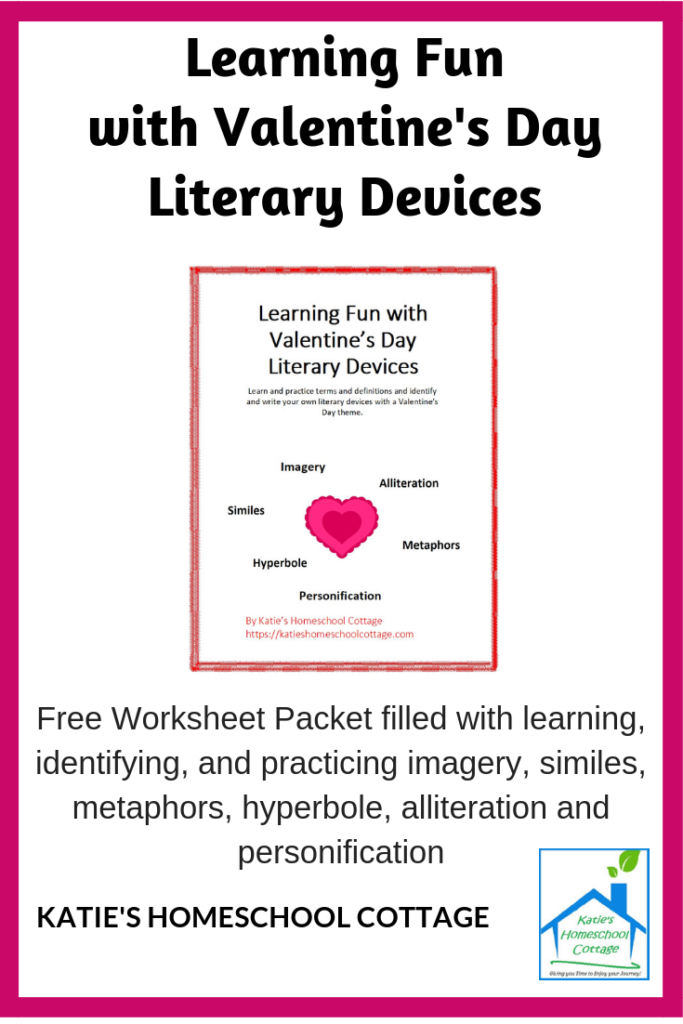 Use this Free Worksheet Packet – Learning Fun with Valentine's Day Literary Devices  to include all ages in having fun with figurative language and literary devices.
Using a Valentine's Day theme learn the definitions for similes, metaphors, personification, imagery, alliteration and hyperbole. Then practice identifying them in examples with a Valentine's Day theme! Celebrate Valentine's Day by writing your own about your valentine and sharing them with others.
Sarah is a wife, daughter of the King and Mama to 4 children (one who is a homeschool graduate)! She is a an eclectic, Charlotte Mason style homeschooler that has been homeschooling for almost 20 years.. She is still trying to find the balance between work and keeping a home and says she can only do it by the Grace of God, and Coffee!