Make grammar an exciting, creative, interactive adventure with these mini-books and the complete lapbook set. This unit lays a strong foundation for understanding grammar and helps even young students become strong writers.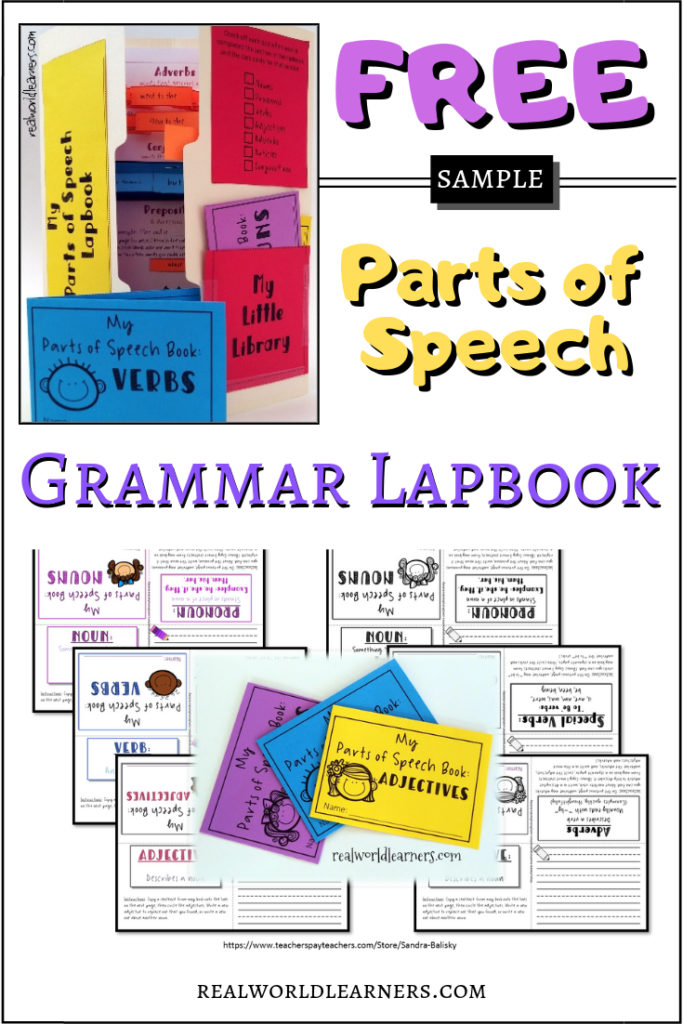 FREE mini books:
This FREE set of mini books will help your children and students learn the following fundamental grammar topics:
Nouns
Pronouns
Verbs
Special "to be" verbs
Adjectives
Adverbs
The Lapbook:
The full lapbook also includes Proper Nouns, Conjunctions, and Articles. The lapbook file consists of:
The 3 mini books explained above
18 pages of templates with pictures and descriptions for creating your own comprehensive grammar study portfolio full of graphic organizers and interactive pieces (This is best for 1st grade but easily differentiated for K-2.)
24 task cards for further practice on each part of speech
a Parts of Speech story (similar to a Mad Libs story format)
See a full description with diagrams, and get your FREE set of mini books here on R.E.A.L.-World Learners.
Sarah is a wife, daughter of the King and Mama to 4 children (one who is a homeschool graduate)! She is a an eclectic, Charlotte Mason style homeschooler that has been homeschooling for almost 20 years.. She is still trying to find the balance between work and keeping a home and says she can only do it by the Grace of God, and Coffee!