Homeschooling during the preschool-elementary years is my favorite! I love watching my children learn how to read and make new discoveries. One of my favorite places to find affordable products to use in our homeschool during these beginning years is the Crafty Classroom. 

You will find homeschool curriculum, art tutorials for kids, printables & FREEBIES, and more!
Here are some of my favorite $5 packs: 
If you are teaching your child how to read, you can find a full, super affordable reading curriculum for homeschoolers. The R.E.A.D. Curriculum Notebook is a full 36-week program for just $25!! Your children will get excited about learning how to read with the fun activities, cute graphics, and colorful lessons.
This 36 week curriculum provides you with everything you need to teach your child to read. Structured over a 4-day/week program you'll cover phonics, digraphs, blends, sight words, grammar and writing. Hands-on activities keep your child engaged and learning with little to no-prep required.

Kindergarten MATH is now available too! This comprehensive kindergarten math curriculum provides you with a full year of hands-on math lessons, games and activities. This complete set includes an interactive daily warm-up folder and optional printable math manipulatives. Covering 4 days/Week over 36-weeks, students complete a daily worksheet alongside a daily game or interactive activity. Designed to keep students engaged while keeping the prep-work to a minimum this set coordinates perfectly with the R.E.A.D. Curriculum Notebook.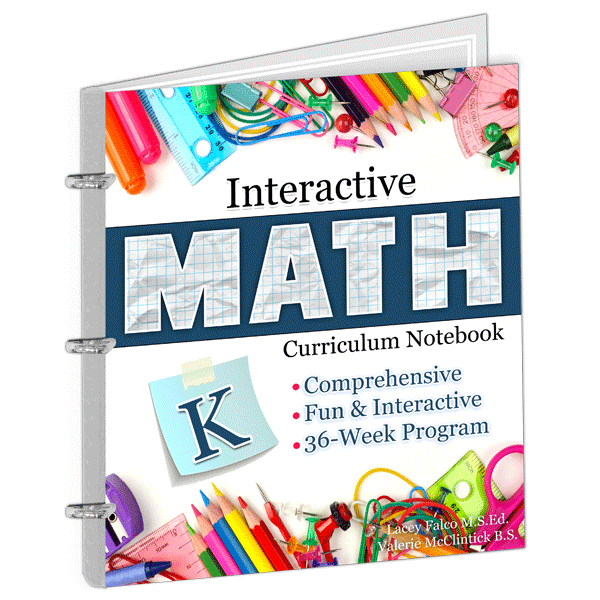 As you can see, your homeschool curriculum budget goes a looong way at the Crafty Classroom! How would you like a $40 gift card to spend on ANYTHING at the Crafty Classroom? Click here to take a look at all the great products that you can get for just $40!
Enter to Win a $40 Gift Card Below!
Carrie is the owner & operator of Homeschool Giveaways. She has been homeschooling for over a decade and has successfully graduated her first homeschooler. She has two girls and works side by side at home with her awesome husband. She has been saved by grace, fails daily, but continues to strive toward the prize of the high calling of being a daughter of the Most High God.