This month you can enter to win the All About Spelling level of your choice, which includes a Teacher's Manual and Student Packet! If you haven't used AAS before, we'll also include a Basic Spelling Interactive Kit to make sure you've got everything you need to succeed!
All About Spelling is a seven-level program. Based on the latest research, this award-winning program provides complete and comprehensive spelling instruction using a multisensory Orton-Gillingham approach.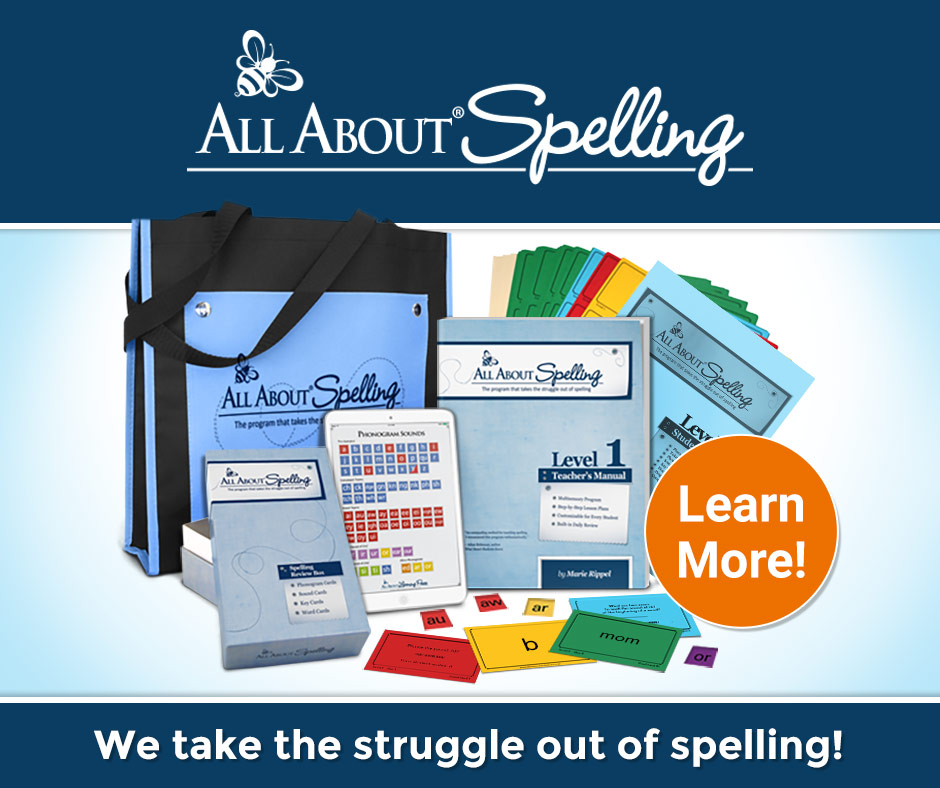 Carrie is the owner & operator of Homeschool Giveaways. She has been homeschooling for over a decade and has successfully graduated her first homeschooler. She has two girls and works side by side at home with her awesome husband. She has been saved by grace, fails daily, but continues to strive toward the prize of the high calling of being a daughter of the Most High God.