Summer is such a great time for hands on fun and play. I love taking a summer break where I am able to really focus and my kids and enjoy them without stressing about teaching them tough subjects. We enjoy fun activities that keep us busy and engaged during the summer time. 

Preschoolers need lots of hands-on activities and fun to keep them engaged and learning. Summer is more relaxed and not as structured as a normal school year for many families, which makes for some great summer fun activities. I love to do activities that I am not brave enough to do during the school year, activities that are messy and will keep us cool!
If you are looking for some ideas to keep your preschoolers occupied this summer you  must check out these 25 ideas that are perfect for preschool play time:
1. Instead of water balloons, throw homemade sponge balls! Our Family of Seven
2. Paint with a fly swatter – Munchkins and Moms
3. Make ice cream in a ziplock bag – Wunder Mom
4. Water pistol painting outdoor art – Messy Little Monster
5. Color on the sidewalk with soap foamy sidewalk paint – Teaching Mama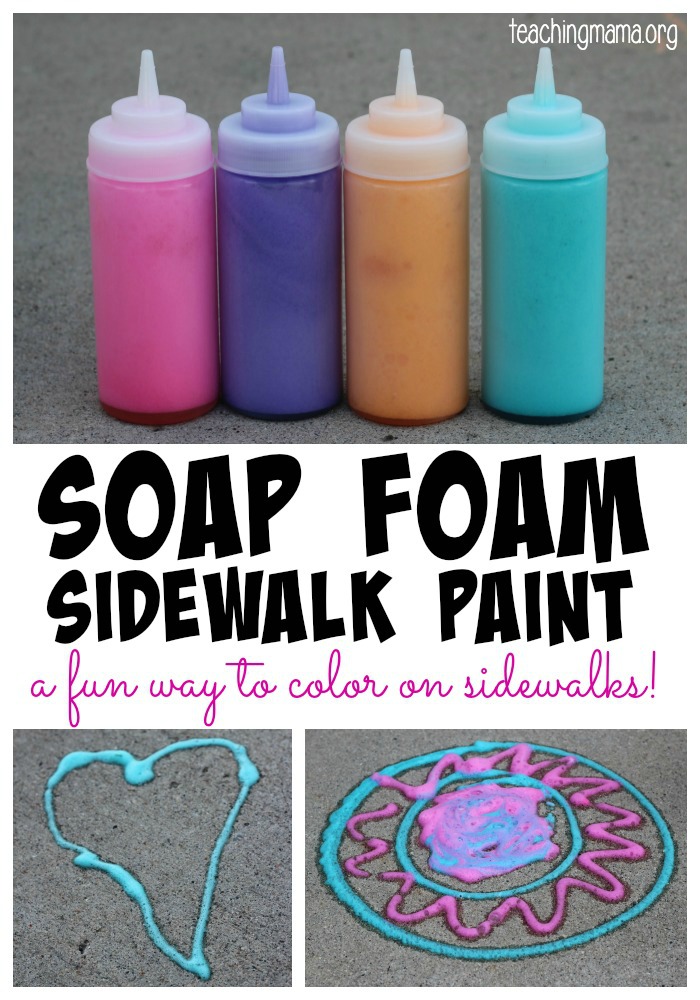 6. Play fun outdoor games with a hula hoop – Playground Park Bench
7. Cool off with frozen ice cube paint – Hands On As We Grow
8. Make some water balloon pinatas– Paging Fun Mums
9. Make a DIY Water Blob, a giant sensory bubble – Paging Fun Mums
10. Make ice cream in a coffee can – Living Well Mom

11. Make your own soap boat then race it – I Heart Nap Time
12. Play with ocean creatures in slime – Schooling a Monkey
13. Make paint bombs – Craftulate
14. Make your own bubble snakes – One Little Project
15. Make a giant ice block treasure hunt – Macaroni Kid
16. Make a volcano out of a watermelon – Little Bins for Little Hands

17. Play with sand playdough – Natural Beach Living
18. Make your own beach and ocean themed squishy bags – Fantastic Fun and Learning

19. Paint a mural with spaghetti noodles – Playfully Learning

20. Play with water beads with these 20 ways to use water beads for summer fun



21. Create a pouring station for toddlers – Busy Toddler

22. Play with shaving cream sensory soup – Living Life and Learning

23. Water balloon stomp – Sunny Family Day

24. DIY Pool Noodle Lilly Pad – Nerdy Mamma
25. Make your own homemade, healthy popsicles with these recipes
Sarah is a wife, daughter of the King and Mama to 4 children (one who is a homeschool graduate)! She is a an eclectic, Charlotte Mason style homeschooler that has been homeschooling for almost 20 years.. She is still trying to find the balance between work and keeping a home and says she can only do it by the Grace of God, and Coffee!