Spring is here, and I don't know about where you live, but here in Florida that means the rains are going to start coming very soon.

We were supposed to add some more plants to our garden today and as soon as I got everything ready it started pouring and was raining on and off all day long. Rain can be a lot of fun if there aren't thunder storms attached to it, and that's usually what Spring showers are. They are nice, sunny rain days that give much needed refreshment to the new plants that are sprouting back from the cold winter months. 
If you are learning about Spring time and weather, I found some really cute rain themed printables and crafts your little ones will love!
Printables:
April Showers Preschool Pack from Our Little Monkeys
Raindrop Beginning Sound Match Cards from Playdough to Plato
Raindrop Word Matching Activity from The Kindergarten Connection
April Showers Number Sense Math Activity from 123 Homeschool for Me
Printable Rainy Day I Spy Counting Activity from Life Over C's 
Rainy Day Spring Math Game from Life Over C's 

Spring Showers Letter Recognition Game from Stay at Home Educator

Spring Showers Learning Pack from Embark on the Journey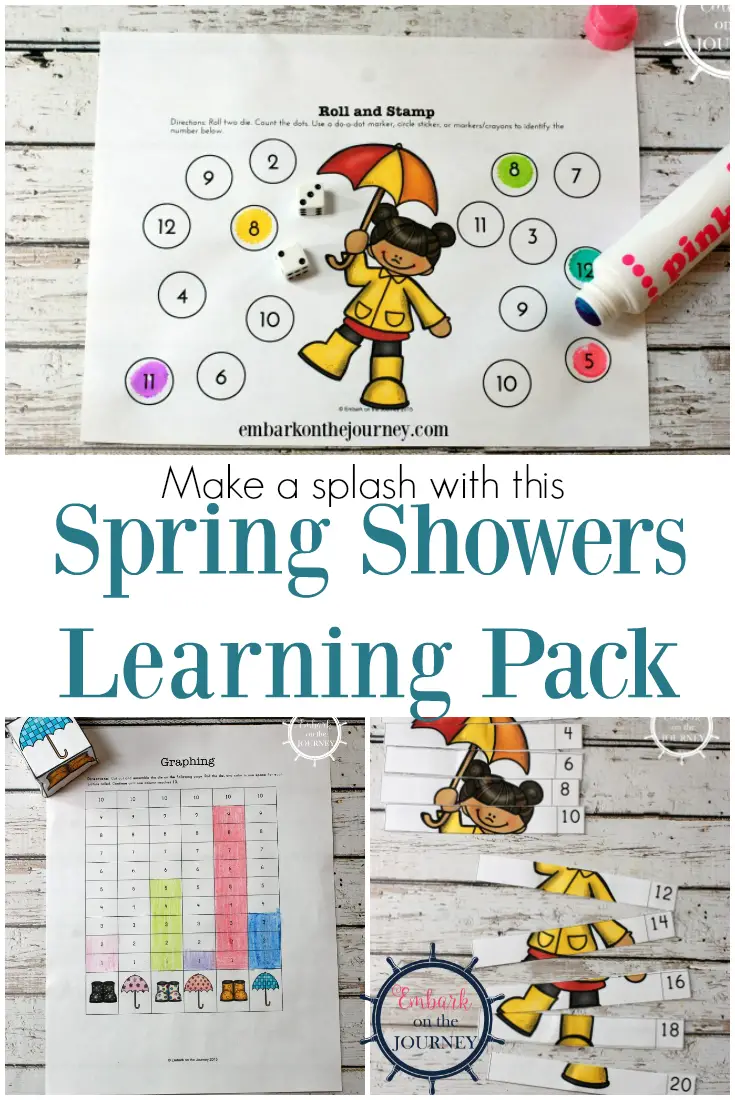 Spring Showers Preschool Printable Pack from Homeschool On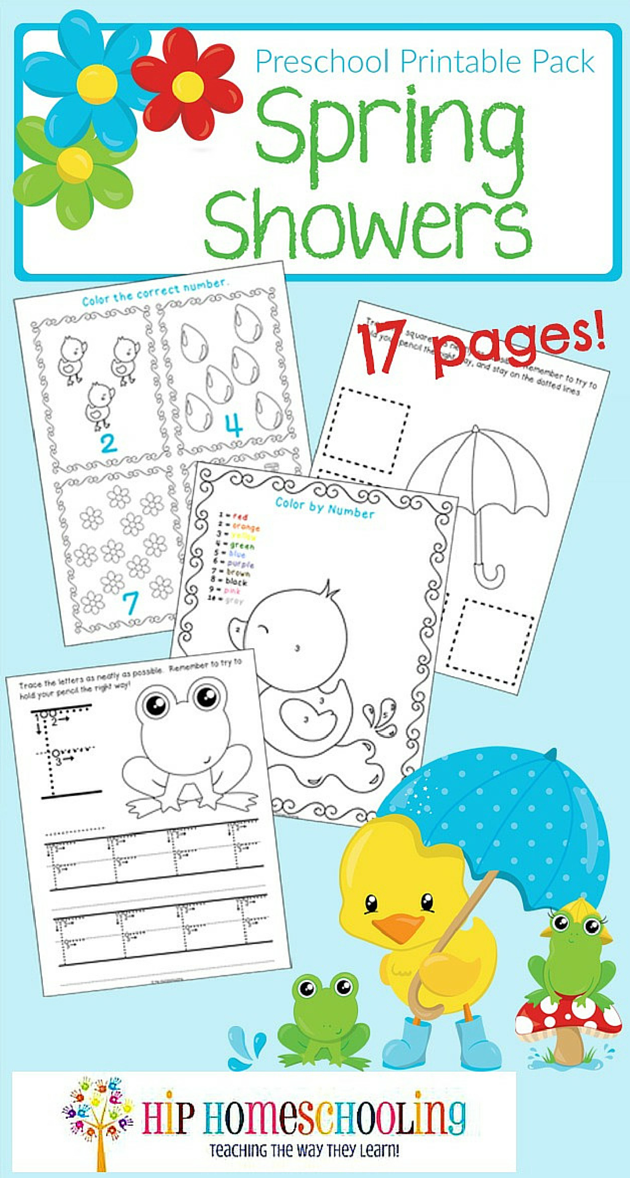 Crafts:
Bubble Wrap Rain Craft from Living Life Intentionally

Painting Rain with Printable Art Prompt from Adventure in a Box

Rain Cloud Craft from Gift of Curiosity 

Rain Drop Sun Catchers from Pre-K Pages

We love these spring shower themed books perfect for this theme:

April Showers
Raindrops Fall All Around (Springtime Weather Wonders)
Singing in the Rain
Little Raindrop (Nature Stories)
Sarah is a wife, daughter of the King and Mama to 4 children (one who is a homeschool graduate!) She is a an eclectic,Charlotte Mason style homeschooler and has been homeschooling for over 16 years now. She is still trying to find the balance between work and keeping a home and says she can only do it by the Grace of God, and Coffee!