Techie Homeschool Mom's BIG SALE on Online Unit Studies is happening RIGHT NOW and the timing couldn't be better.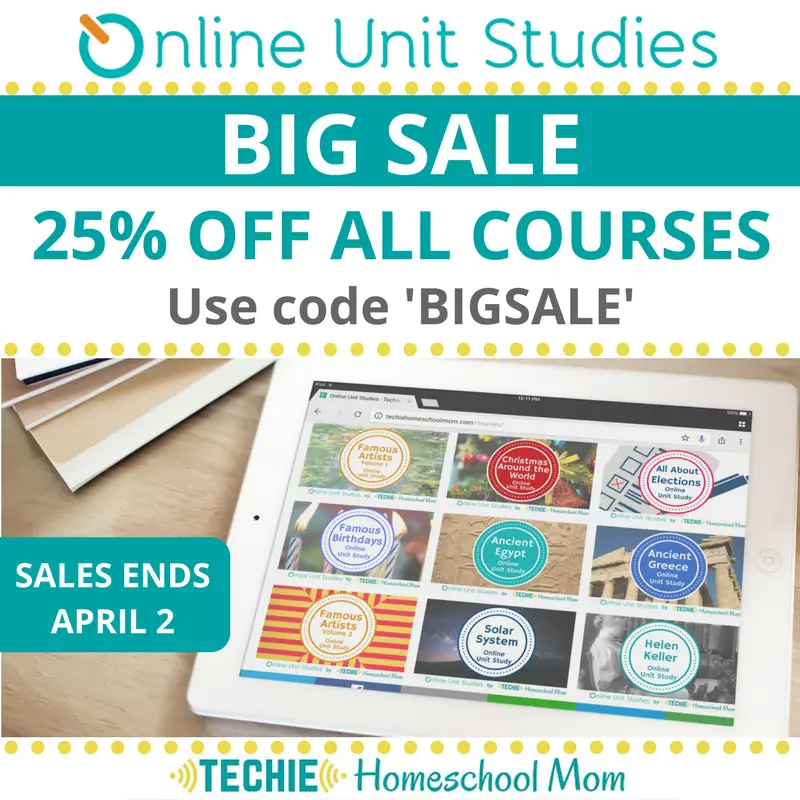 Spring is in the air and you may have the homeschool itch to mix things up a little. Or maybe you're already starting to think about next year and want to try something new. Online Unit Studies are a great way to breathe new life into your homeschool routine. These Internet-based courses are fun for your kids but require hardly any prep from you. You don't need to invest in lots of books and extra supplies. And you won't accumulate much stuff because all learning happens online. Just click and learn!
Find out for yourself why over 8000 other homeschool families around the world are using Online Unit Studies.
From March 27-April 2, you can save 25% on your total purchase of Online Unit Studies.
CLICK HERE to shop and use code BIGSALE at checkout to claim your discount.