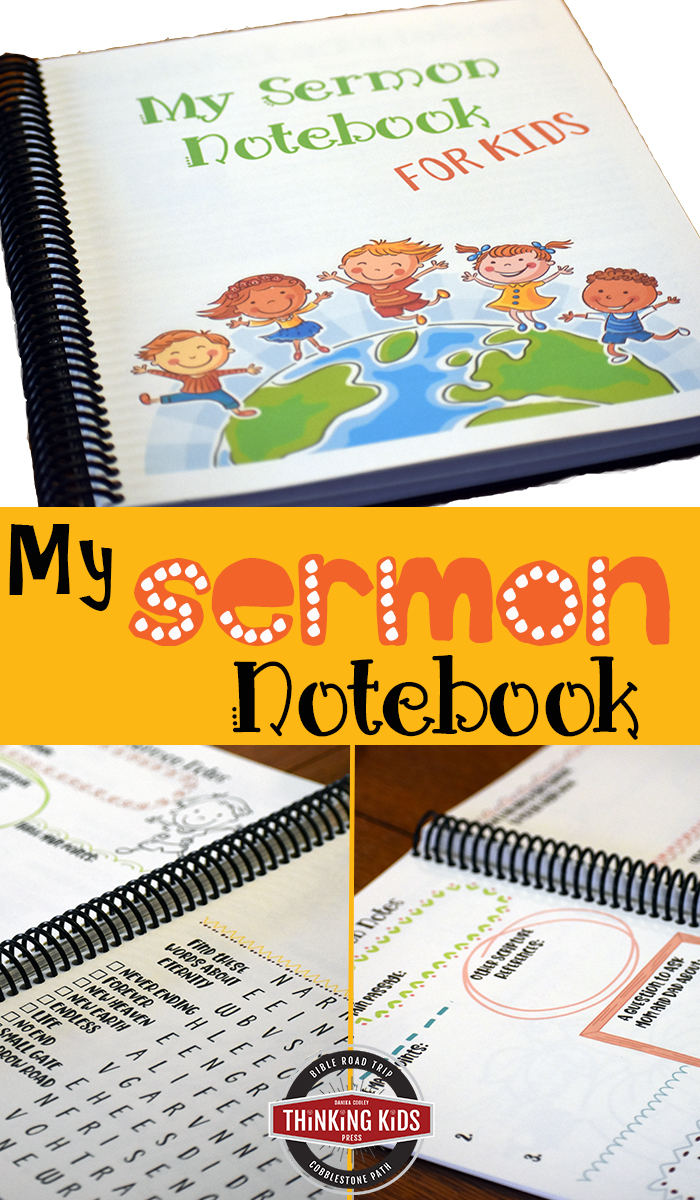 Do you long for a great way to keep your kids engaged and learning during sermons?
Do you want to take your kids to the church service with you, but you're not sure how to help them attend with joy?
Check out the My Sermon Notebook from Danika Cooley at Thinking Kids Press! For a limited time (through 3/14/18), you can grab this $12 product for FREE!
Sermon Notebook
I've designed a sermon notebook for your family to use at church! The My Sermon Notebook will allow your kids to take sermon notes, and stay engaged with what they're learning, while giving them something fun and hands-on to do during the service. 
The My Sermon Notebook has several exciting and fun aspects to it:
107 page sermon notebook
52 weeks of notes
2 pages of notes per week
Instructions written directly to your child
Sermon notes prompts

Date
Main Passage
Other Scripture Passages
Three Main Points
A Question to Ask Mom and Dad About
A Song We Sang that I Liked
How I Can Apply This Sermon to My Life Right Now
Adorable Children to Color
Weekly Mazes, Coloring Scenes, or Bible-related Word Searches

Household license

Reprint for all of your children
Reprint every year
Classroom license available
Learn more about the My Sermon Notebook and grab yours free here.
Sarah is a wife, daughter of the King and Mama to 4 children (one who is a homeschool graduate)! She is a an eclectic, Charlotte Mason style homeschooler that has been homeschooling for almost 20 years.. She is still trying to find the balance between work and keeping a home and says she can only do it by the Grace of God, and Coffee!