If you enjoy learning about different artists in your homeschool, you will love this series on famous artists. Studying artists and their works of art go along great with a Charlotte Mason style education, and you can also pair it up with history as well. In this post you can find free printables and unit studies on Leonardo Da Vinci.
Leonardo Da Vinci is a famous artist and scientist from the Renaissance and Middle Ages time period. Not only did he create some amazing masterpieces, he was also a famous scientist who was a pioneer in the medical field, and an amazing inventor during the Renaissance. There are so many different ways you can study Leonardo Davinci.
You can study his artwork and do an artist study, you can study his drawings for an anatomy lesson, or you can study his inventions and do and inventor study. I love how studying this man can cover Science, Art and History at the same time!
Create a Mona Lisa Parody – Creating your own Mona Lisa parody is a memorable art project for your homeschool art history lesson plans. Combine this activity with research about Leonardo DaVinci, and your kids will rank up in art connoisseur status.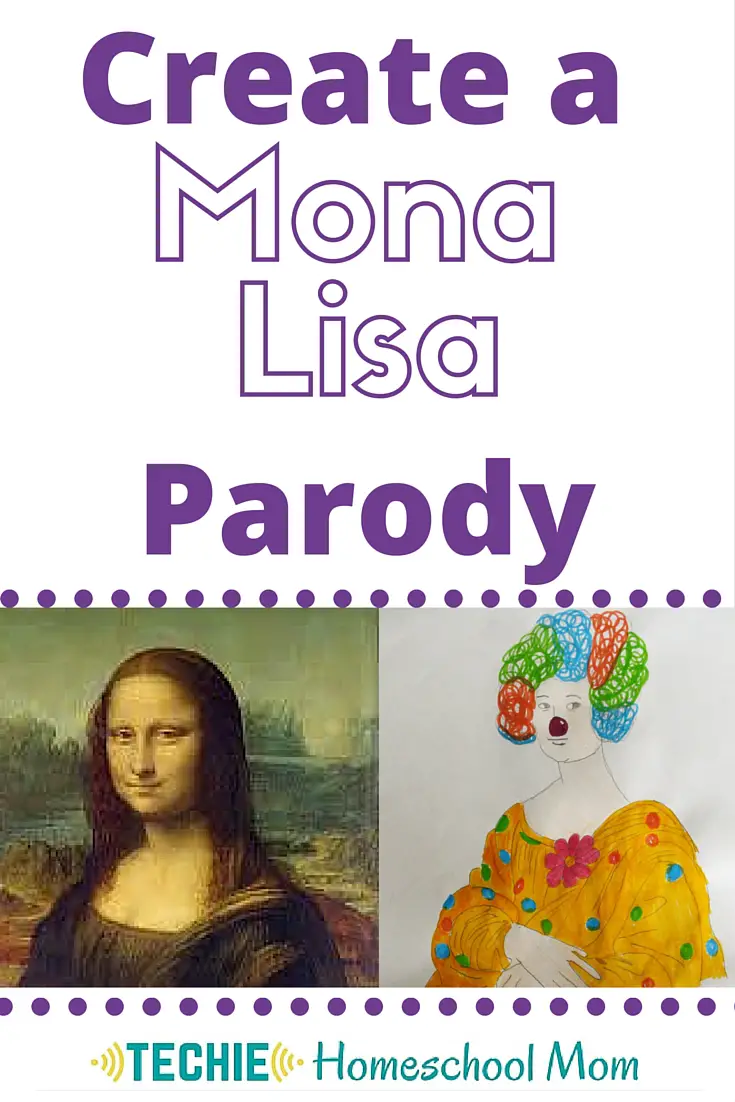 Leonardo da Vinci Biographies:
You can read about the biography of Leonardo da Vinci at Biography.com.
10 Fascinating Facts about Leonardo da Vinci from Thought Co.
Leonardo da Vinci Printable Biography from Making Art Fun
Leonardo da Vinci Art History Biography for Middle School from Education.com
Printable Biography Word Search from Easy Science for Kids
Leonardo da Vinci Unit Studies:
Leonardo da Vinci online unit study for older students from Khan Academy
Leonardo DaVinci Unit Study with FREE Printable Art Cards from Pinay Homeschooler
Leonardo da Vinci Online Study Guide and art studies from Making Art Fun
Art Study and Art Printables:
Lady with an Ermine coloring page
Leonardo da Vinci Self Portrait
The history and biography behind the Mona Lisa from Victoria Restrepo Art for Kids
Online chronological survey of Leonardo da Vinci's paintings with information and photographs of each painting from Thought Co.
Leonardo da Vinci's Study of Hands from Thought Co.

Here are some great books on Leonardo da Vinci:
World History Biographies: Leonardo da Vinci: The Genius Who Defined the Renaissance (National Geographic World History Biographies)
Leonardo da Vinci (Giants of Science)
Amazing Leonardo da Vinci Inventions: You Can Build Yourself (Build It Yourself)
Who Was Leonardo da Vinci?
Leonardo da Vinci for Kids: His Life and Ideas, 21 Activities (For Kids series)
Leonardo da Vinci: Artist, Inventor and Scientist – Art History Lessons for Kids | Children's Art Books
Neo Leo: The Ageless Ideas of Leonardo da Vinci
Leonardo and the Flying Boy (Anholt's Artists Books For Children)
Sarah is a wife, daughter of the King and Mama to 4 children (one who is a homeschool graduate)! She is a an eclectic, Charlotte Mason style homeschooler that has been homeschooling for over 16 years now. She is still trying to find the balance between work and keeping a home and says she can only do it by the Grace of God, and Coffee!