All About Learning Press has just released a NEW phonics app. Your children will build words, divide words into syllables, and hear the sounds of the phonograms. 
Benefits for Your Child:
Easily build and divide words for painless decoding
Drag and drop letter tiles from the bottom storage area onto the workspace
Color-coded letter tiles make it easy to see the role that each type of letter plays in a word
Listen to clearly enunciated phonogram sounds
Capitalizing words is a breeze!
The Letter Tiles app is intuitive to use, and it's a fantastic companion to the All About Reading and All About Spelling programs.
The Letter Tiles app is 25% off until February 9, 2018. You can learn more here! 
The new giveaway this month is for All About Spelling – any level of your choice. Click here to enter now.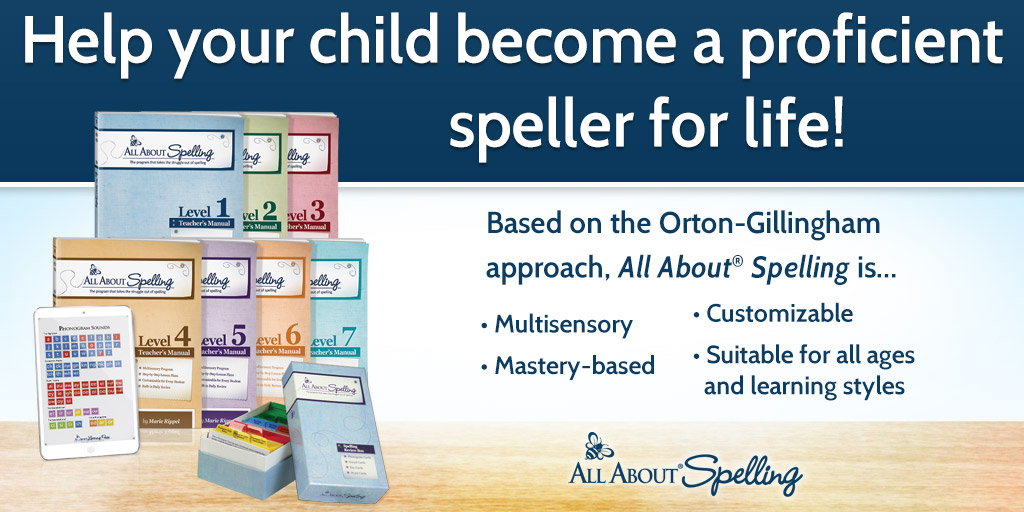 All About Spelling is a seven level program. Based on the latest research, this award-winning program provides complete and comprehensive instruction using the Orton-Gillingham approach. You can learn more about this approach in this FREE ebook.