Martin Luther King Day comes very soon. Do you plan to add themed writing prompts for kids to do in their activity list?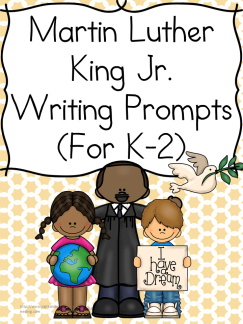 Today I would like to share the Martin Luther King Day Writing Prompts. These are really fun and free writing prompts for writing activities. Kids will enjoy doing this activity around the day! This is a great printable that everyone will enjoy. No prep is needed. You just need to click, prin, and have some fun!
Simply click here or the image above to check out this freebie from Sight and Sound Reading now!
Carrie is the owner & operator of Homeschool Giveaways. She has been homeschooling for over a decade and has successfully graduated her first homeschooler. She has two girls and works side by side at home with her awesome husband. She has been saved by grace, fails daily, but continues to strive toward the prize of the high calling of being a daughter of the Most High God.