If you use computers for homeschooling, you need to take care of them. And you need to teach your kids how to take care of one of your greatest homeschool assets.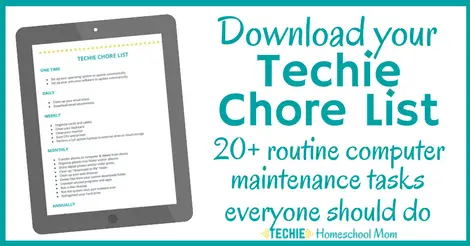 Beth from Techie Homeschool Mom shares some routine computer maintenance tasks that will keep your computers working well (and help you avoid techie homeschool hassles). Add them to your kids' chore lists and teach them some valuable life skills.
Click here to get your printable list of daily, weekly, monthly and annual Techie Chores.