The first semester of my daughter's senior year in high school is ending soon. WOW. I just cannot express to you how delighted and freaked out I am at the same time. Delighted because, well…WE MADE IT! Freaked out because the mere thought of my baby leaving home scares me to death.
Some parents count the days until their teen is ready to leave the house. They are the ones who warn parents who have yet to reach the high school years such things as "you just wait until they are a teenager…you will throw them into public school", or "you think their attitude is difficult now, just wait until they are 16 and sneaking out!"
Thank the good Lord our teen has been so enjoyable. We not only love her, we actually LIKE her! She is so special to us and God truly blessed us with her as a gift. She has been nothing but a delight. 
So, as I have every year prior to this one, I ask her for solid feedback on our curriculum choices, and I make it a point to REALLY listen. If something is causing her a ton of stress and anxiety and she hates it, we have tossed it and made a switch. If she loves something we want to tell everyone about it.
There are 3 things this year that she really, really loves. And these particular subjects are what I would consider to be of utmost importance. To be transparent, we were not provided these courses in exchange for a review or anything, This is just a regular, 'ole blog post. :-)
1.) Dave Ramsay's Foundations in Personal Finance: High School Edition – Since she started this curriculum it is AMAZING the things she has learned. She absolutely loves engaging her Dad in conversations about money now and she is learning REAL LIFE stuff that is not taught in traditional schools. She went from buying gourmet coffees and eating out with friends all of the time to being super strict with how she spends her money. She has a part time job and she picks up whatever hours she can and is always willing to work extra – and all of her money goes in the bank. At the same time though, she is super generous when it comes to giving. Have I mentioned how much I adore this girl? 
Anyway – if you have a teen, this course is a must. One of the best things we have ever invested in.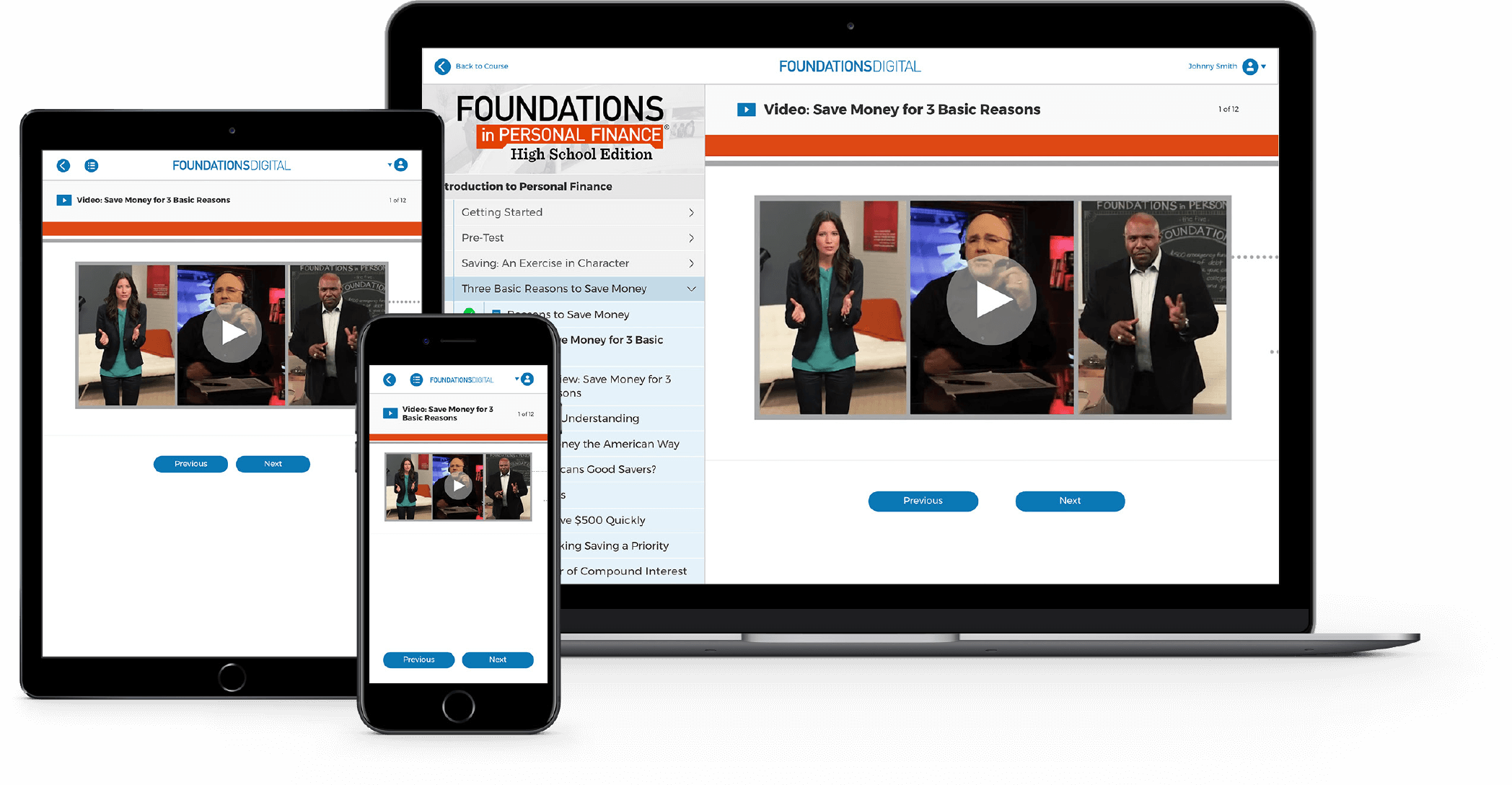 2.) Unshakable Faith Course – Religion: Who's Right? – This World Religions course is equipping her to be able to defend her faith by teaching her about all of the major world religions. Learning about what other people believe is so eye opening, but it also gives us a glimpse into false doctrines and how we can combat un-truths that come at us from the world. 
Why are there so many religions in the world, and how are they different? Explore the claims of world religions to see why Christianity has the corner on TRUTH.
3.) Constitutional Literacy – To be honest, this course infuriates her, but in a good way. My husband watches a lot of Fox News and she hears about all sorts of world happenings that completely contradict our Constitution. We are arming her with the truth about what our Founding Fathers put in place to protect us from the very Government that threatens to destroy us. I think all parents who want to equip their teens with a biblical worldview should put their kids through this course!
So, there you have it! The 3 courses she is taking her senior year that will help shape her future. I sure wish I was taught this stuff when I was still in school!
Another course to consider that she completed in 9th grade is Philosophy Adventure. Read what she thinks about it here. You can also read what our reviewer has to say here. 
When she was in tenth grade she used Experience Astronomy. I asked her to write me a review with her thoughts. Sometimes we read reviews from parents who LOVE the curriculum, but have no idea what their children think. You can read her review here.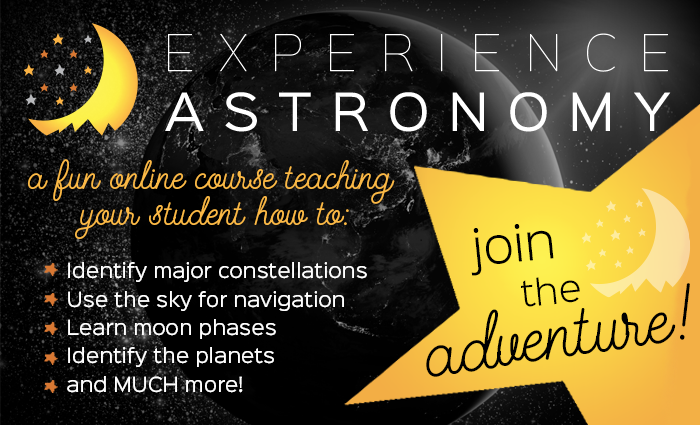 You may also enjoy these posts:
Carrie is the owner & operator of Homeschool Giveaways. She has been homeschooling for over a decade and has successfully graduated her first homeschooler. She has two girls and works side by side at home with her awesome husband. She has been saved by grace, fails daily, but continues to strive toward the prize of the high calling of being a daughter of the Most High God.