When I was a child, I couldn't have cared less about maps or geography in general. My kids, on the other hand, LOVE geography! As homeschoolers we incorporate maps into nearly EVERYTHING! When we are reading a fiction book, we look up where it takes place. When studying zoology in science, we grab the globe to check out what region and continent the locations are of the animals we are learning about. Maps are fun!
I bet you know what I mean, homeschool mom? Maps are wonderful and can be so much fun in a day and age of so much technology. Here are some of our favorite map resources:
Maps
The 50 States: Explore the U.S.A. with 50 fact-filled maps!
Me On The Map (Rise and Shine)
Star Wars Galactic Maps: An Illustrated Atlas of the Star Wars Universe
Great Maps (Dk Smithsonian)
A History of the World in 12 Maps
Maps Activity Book
Vargic's Miscellany of Curious Maps: Mapping the Modern World
Then and Now Bible Maps – Fold out Pamphlet
Map: Exploring the World
Great City Maps
Where Do I Live?
Follow That Map!: A First Book of Mapping Skills
Maps and Globes (Reading Rainbow Book)
Wondermaps is a great map software product for the die-hard map lovers: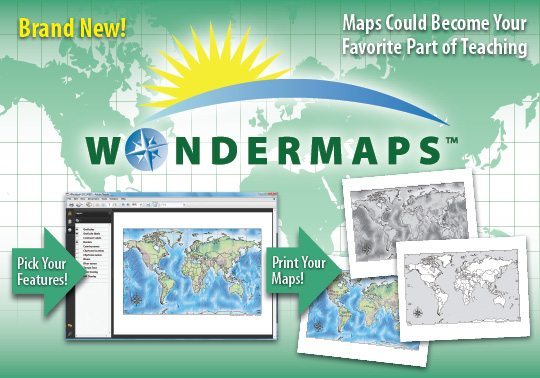 Includes over 300 maps, including:

75 maps of the world
60+ maps of the USA
150+ historical maps, including 30 biblical maps
The complete map sets from The Mystery of History vols. I–IV and All American History vols. I & II
Or you can buy the bundle with North Star Geography AND Wondermaps! My daughter really enjoyed North Star Geography. You can also read our WonderMaps review here. 
Carrie is the owner & operator of Homeschool Giveaways. She has been homeschooling for over a decade and has successfully graduated her first homeschooler. She has two girls and works side by side at home with her awesome husband. She has been saved by grace, fails daily, but continues to strive toward the prize of the high calling of being a daughter of the Most High God.