Is anyone getting ready to celebrate May the 4th: May the Force Be With You? Here is a fun 15-Minute Music Lesson Freebie on the music of Star Wars. It includes a printable pack!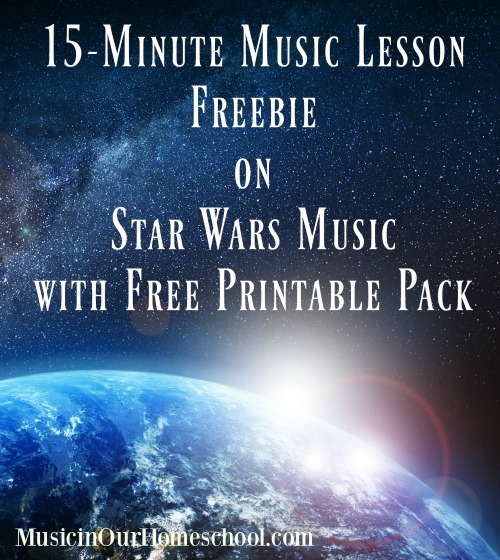 Learn about the film score composer John Williams, a bit about how a movie score writer records the music for a movie, and about the themes that Williams incorporated into the Star Wars movies.
The free printable pack to use alongside the lessons and videos of the 15-Minute Music Lesson on Star Wars includes these 4 pages:
Write Your Own Leitmotif
Matching
Coloring page
Listen & Draw page
If you like 15-Minute Music Lessons, you'll love the 15-Minute Music Lesson self-paced online course at Learn.MusicinOurHomeschool. Use code LISTEN to get it for 50% off!
Carrie is the owner & operator of Homeschool Giveaways. She has been homeschooling for over a decade and has successfully graduated her first homeschooler. She has two girls and works side by side at home with her awesome husband. She has been saved by grace, fails daily, but continues to strive toward the prize of the high calling of being a daughter of the Most High God.