Counting mats are a fun way for your preschoolers to do math!
We love using counting mats in our homeschool. They are a great, hands-on way to reinforce counting skills and math with your little ones. They won't even realize they are doing school when they use these with hands on manipulatives because it feel so much like playing!
Here is a HUGE list of FREE Counting Mats:
Seasons and Holidays:
Valentine Play Dough Counting Mat
Spring Counting Mats
Easter Play Dough Mats


Back to School Counting Mats
Veteran's Day Counting Mat


Turkey Counting Mats
FREE Fall Tree Counting Mat


Winter Play Dough Counting Mats
Winter Snowflake Counting Mats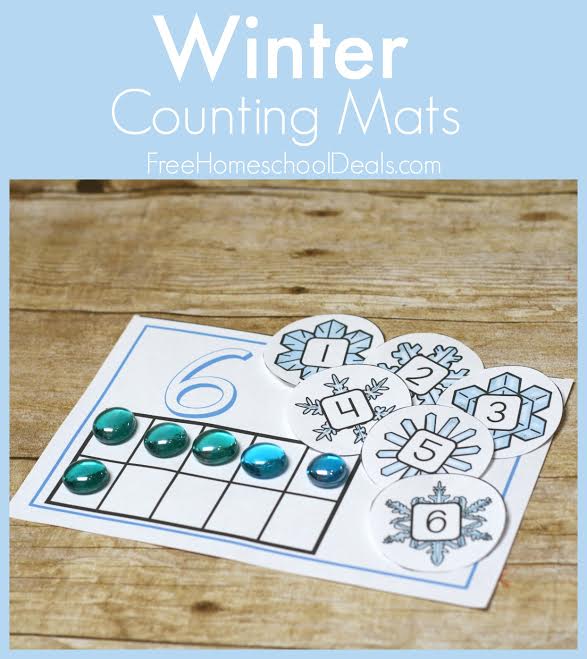 Christmas Math Mat
Gingerbread Play Dough Counting Mat
Snowman Button Counting Cards
Themes:
Space Play Dough Counting Mat
Worms Play Dough Counting Mat
Ladybug Play Dough Counting Mat
Ocean Counting Mat
Monster Math Mat


Gumball Machine Counting Math Mats


Transportation Counting Mats
Pirate Counting Mats
Fish Bubble Counting Mats
Princess Counting Mats
If you are looking for more counting activities for your little ones check out these books. They are our favorites!
Sarah is a wife, daughter of the King and Mama to 4 children (one who is a homeschool graduate)! She is a an eclectic, Charlotte Mason style homeschooler that has been homeschooling for almost 20 years.. She is still trying to find the balance between work and keeping a home and says she can only do it by the Grace of God, and Coffee!