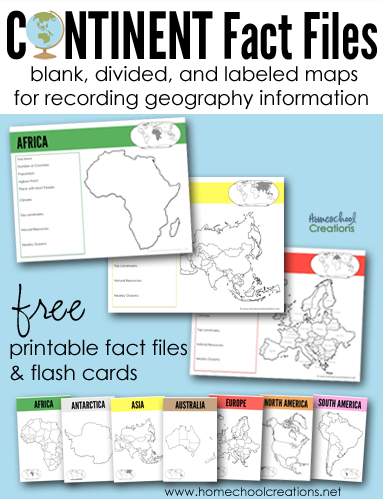 Working on geography with your kids? Here are some helpful continent fact files to use when learning. There are several pages for each continent: a blank continent image, one showing countries/territories within the continent, and another labeling each of the countries/territories within the continent (Antarctica only has one page).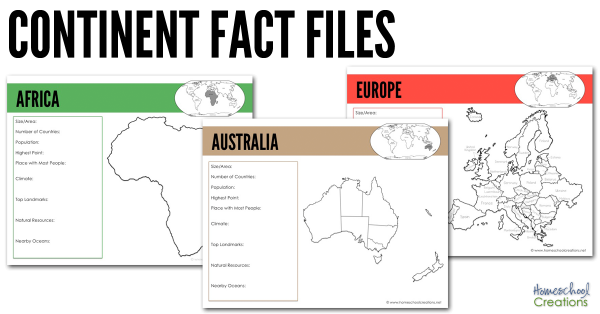 All continent fact pages were designed using the traditional Montessori colors: Africa (green), Antarctica (white), Asia (yellow), Australia (brown), Europe (red), North America (orange),  and South America (pink). 
Each page has room to record the following information and also shows where that continent is in comparison to other continents: 
Size/Area
Number of Countries
Population
Highest Point
Place with Most People
Climate
Top Landmarks
Natural Resources
Nearby Oceans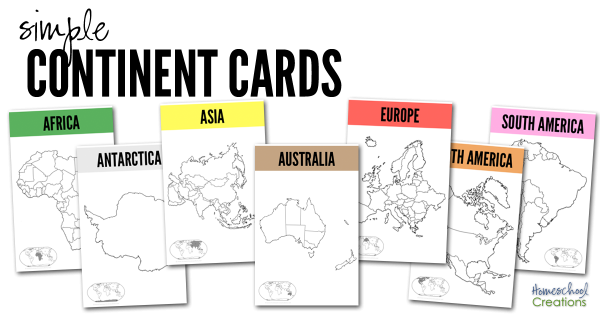 The set also has seven half-sheet printables we recommend printing off onto cardstock and laminating. Use them as larger flash cards to show the various country/territory divisions on the continents.
Download the Continent Fact Files & Continent Cards
Download the 23 page Continent Fact Files HERE!  
Carrie is the owner & operator of Homeschool Giveaways. She has been homeschooling for over a decade and has successfully graduated her first homeschooler. She has two girls and works side by side at home with her awesome husband. She has been saved by grace, fails daily, but continues to strive toward the prize of the high calling of being a daughter of the Most High God.