Antarctica is the fifth largest continent in the World. It is covered by ice and snow all the time., therefore it is called the frozen continent. Beneath this cover of ice there are huge mountains, valleys and plains. Even volcanoes. Antarctica is the coldest, windiest continent on the Earth. It is a cold desert. No humans live on Antarctica permanently. However, several countries have established research stations on the continent. And their scientists work on these stations or bases. We're sharing lots of free printables about Antarctica for you to enjoy in your homeschool.

Are you working on learning the 7 Continents in your homeschool? I thought it would be fun to put together an entire series that covers each continent with links to free printables, unit studies, resources and ideas for that specific continent.
Learning About the Continents FREE Printables and Resources: Antarctica
Printables and Unit Studies:
Outline Map of Antarctica
Color the Continents: Antarctica
Antarctica Geography Worksheet
Antarctica Notebooking Page
10 Fun Facts About Antarctica from Year Round Homeschooling

Antarctica Fun Facts Infographic


Antarctica Lapbook from Homeschool Helper Online

Anarctica Unit with FREE Printables from Every Star is Different



The Inuit and Arctic Circle Lapbook from Tina's Dynamic Homeschool

Animals of Antarctica FREE Printable Cards from Imagine Our Life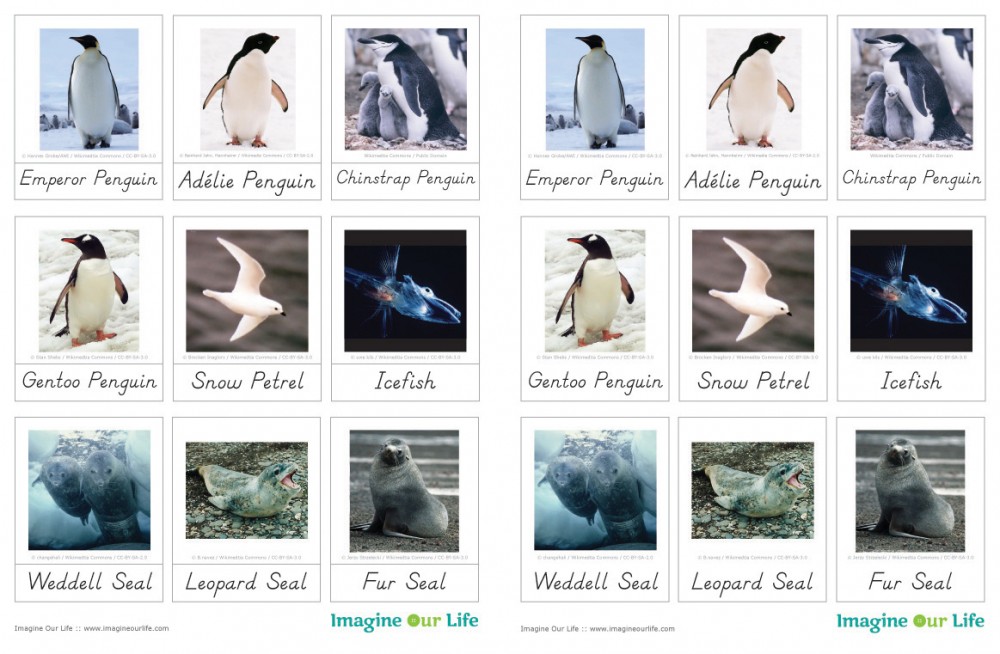 Websites:
Enchanted Learning has an entire page of Antarctica facts, printable maps, worksheets and more!

Antarctic Glaciological Data Center – From this Web site, you can access the data, the metadata, and the guide documentation for each data set as well as submit your data for archival, find related data sets, and access a collection of Antarctica photographs and images from the NSIDC archive.
Antarctic and Southern Ocean Coalition – ASOC supports the creation of marine protected areas and marine reserves to ensure that these species and the habitats they depend on are fully protected. The world has a rare opportunity to preserve these magnificent places and animals for future generations, and we urge Antarctic leaders to take a bold step for marine conservation.
Mr. Donn's Antarctica Continent Page full of lesson plans, powerpoint presentations, printables, games and more.

Here are some great Teacher Approved Videos on Arctic Animals.

If your kids get really interested in animals and habitats when learning about Antarctica, this post has a lot of printables and ideas for the Arctic Tundra:
Habitat Series: Tundra Themed Printables, Freebies and Projects

Here are some great books, maps and materials to help with any Continent Study:

Sarah is a wife, daughter of the King and Mama to 4 children (one who is a homeschool graduate)! She is a an eclectic, Charlotte Mason style homeschooler that has been homeschooling for over 16 years now. She is still trying to find the balance between work and keeping a home and says she can only do it by the Grace of God, and Coffee!