Kids need goals and plans to help set them in the right direction just like adults do!
When we have a lot going on and I get stressed out, I make sure to make lists on our big chalkboard wall at home. I made a big list of stuff I wanted us to tackle at home this weekend. I noticed later in the day that my list had grown as my children were adding to it with things that they wanted to get done as well! My daughters enjoyed crossing things out as they did them and we all felt so happy and accomplished at the end of the day.
I think goals are just like making lists and that setting goals is a great habit for our kids to get into. If you want your kids to start being more productive in school and at home why don't you try some of these goal worksheets and printables? I can't wait to give some of these worksheets to my own kids. I know they will enjoy them.
Goal Setting Graphic Organizer

Goal Setting for Kids with FREE Printable Punch Cards
Free Goal Planning Worksheet
2017 Goal Worksheets for Kids – there is a book goal worksheet too!
Goal Setting for Kids Printable
Self Improvement Goal Worksheet
Plan of Action Goal Worksheet
Career Goal Setting Worksheet
My Goals for School Worksheet
Young Learner Goal Worksheet
Goal Setting with my Preschooler free weekly printable
Goal Setting for Kids Worksheets
Smart Goal Printables for Kids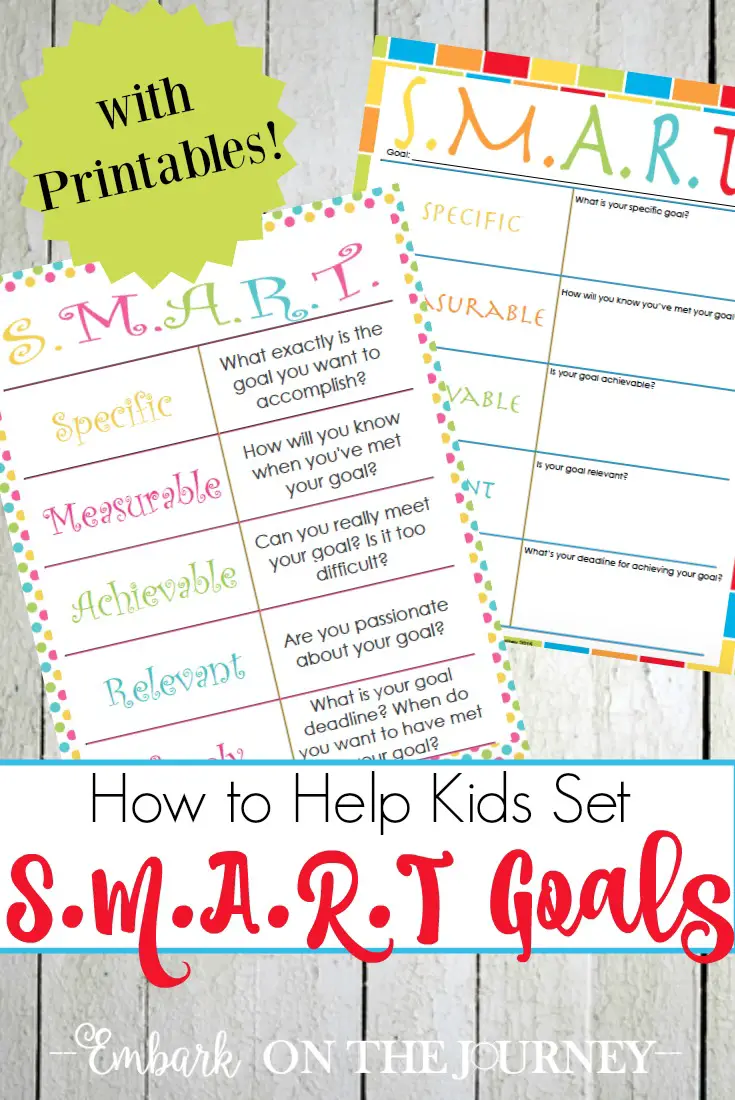 Sarah is a wife, daughter of the King and Mama to 4 children (one who is a homeschool graduate)! She is a an eclectic, Charlotte Mason style homeschooler that has been homeschooling for over 16 years now. She is still trying to find the balance between work and keeping a home and says she can only do it by the Grace of God, and Coffee!