A new year is always a chance for a fresh new start in your home and homemaking!
Do you constantly feel like you are struggling in your homemaking? I always feel like I can never quite get on top of things, and that I am constantly flying by the seat of my pants! This is where Homemaking Planners can come in handy. Having a planner can really help to get you on track with all of your homemaking duties so that nothing falls to the wayside. It's very helpful to have everything in one place that you can reference, something that is simple and convenient. 
If you have never tried a homemaking planner before, then this is your year! All of these planners are FREE which makes it even better! Just pick and choose which ones will work for you!
Get a free 2017 Weekly Household Planner from The Confident Mom – there are two free versions of this planner! The "suggested tasks" version (or the "just tell me what to do" version!) has daily tasks already filled in for you, but you can still add, delete, and edit any of the tasks. It's the best of both worlds!

Do you need help with decluttering your home? Check out this FREE Printable Declutter Calendar for 2017 from Home Storage Solutions 101 – this calendar contains 12 months worth of 15 minute daily missions to help you declutter your home!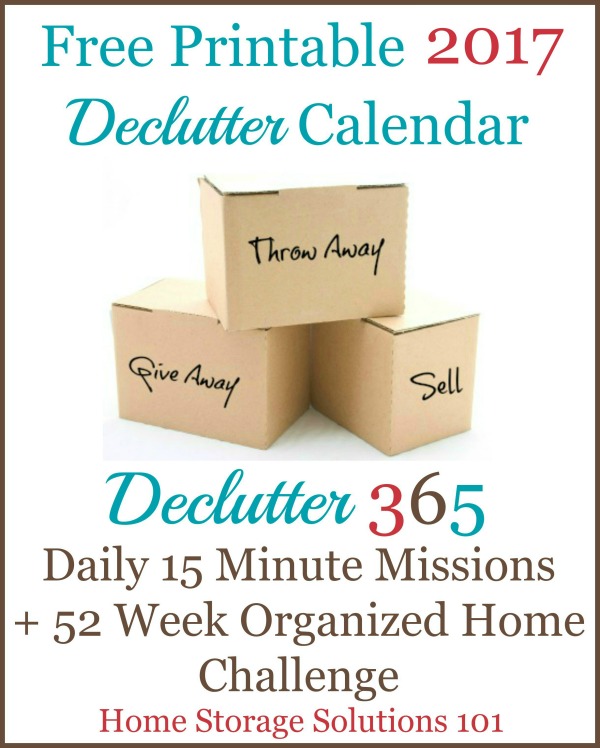 52 Weeks to an Organized Home 2017 Plan from Home Storage Solutions 101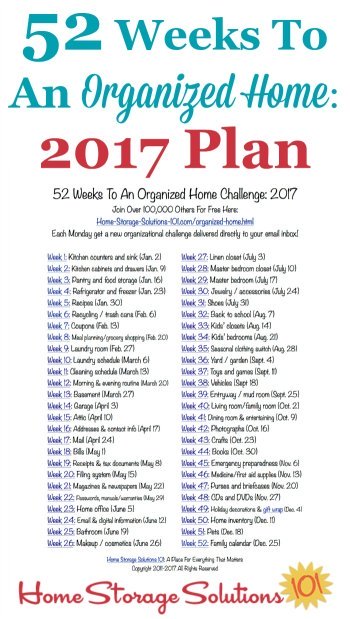 You can create your own homemaking planner/binder with these Miscellaneous Homemaking Printables:
Printable Planner for Disorganized People from Imperfect Homemaker
The Plan: A Colorful Free Daily Planner Printable from Biblical Homemaking
Daily Routines FREE Printable planner from Biblical Homemaking
Free Housekeeping Routine at a Glance Printable from Jenni Mullinix
Blank Homekeeping Checklist Printables from Scattered Squirrel
Free Printable Divider Pages for your Home Organizing Planner from Scattered Squirrel 
FREE Focused Homemaking Printables from The Road to 31

Monthly Printable Calendars for 2017 from Time Warp Wife – these include to do lists, prayer requests, reminders, Bible reading, groceries, phone calls to make (love that one) and more! 

If you need some more help with your homemaking you may want to check out this post:
How to Create a Weekly Cleaning Schedule and Stick To It

Sarah is a wife, daughter of the King and Mama to 4 children (one who is a homeschool graduate)! She is a an eclectic, Charlotte Mason style homeschooler that has been homeschooling for almost 20 years.. She is still trying to find the balance between work and keeping a home and says she can only do it by the Grace of God, and Coffee!