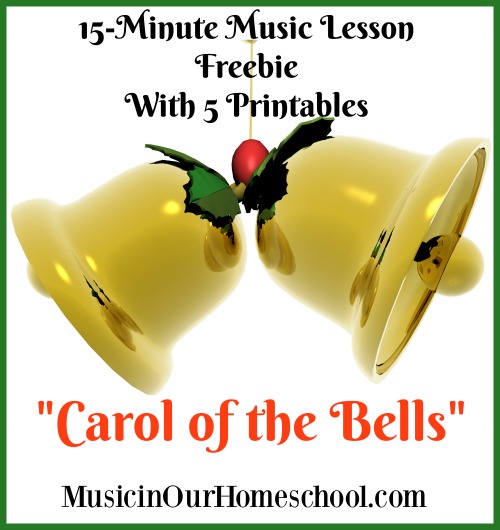 If you are looking for a quick and easy music lesson to do with your kids before Christmas, you'll love the 15-Minute Music Lesson on "Carol of the Bells" from Music in Our Homeschool. Learn about this classic Christmas song by finding out where it came from, who wrote it, and how it changed through the years. Listen to 6 different versions, some sung and some just instrumental. Your kids will also learn about the four voices of a choir and what a cappella means. The free 5-page printable pack includes:
Lesson Plan
Venn Diagram
Matching Page
Copywork
"Listen and Draw" Page
Carrie is the owner & operator of Homeschool Giveaways. She has been homeschooling for over a decade and has successfully graduated her first homeschooler. She has two girls and works side by side at home with her awesome husband. She has been saved by grace, fails daily, but continues to strive toward the prize of the high calling of being a daughter of the Most High God.