One of my favorite things about Christmas time is making treats with my kids in the kitchen.

Making Christmas cookies can be such a fun tradition to pass down to your children. When I was growing up, my mom and my Grandma always made candy for Christmas along with cookies. Christmas candy is so much fun to make. It can be pretty simple too! I am not much of a baker, but I love making candy! Your kids will love making candy with you too! 
Here are some fun Christmas candy ideas for you to make with your kids this holiday season!
Candy Pretzels:
My girls LOVE pretzels. We always make candy treats using pretzels. They store very well and look so pretty packaged up in Christmas bags.
Rolo Pretzel Sandwiches – this is a quick and easy treat that uses Rolos, white chocolate and baby pretzels!

White Chocolate Peppermint Pretzels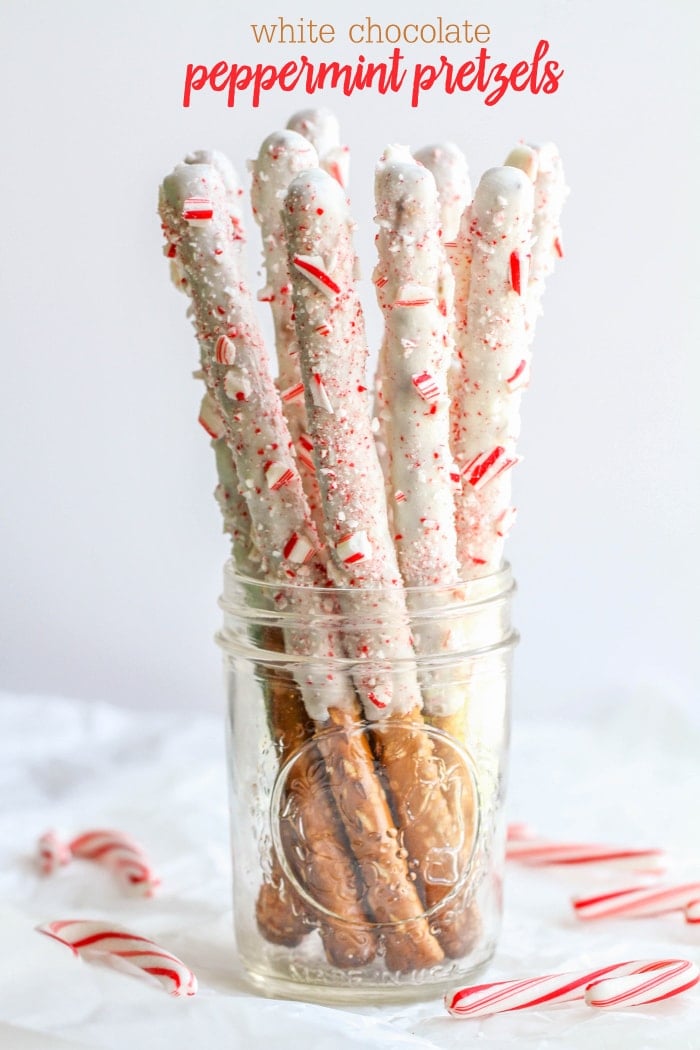 Sweet and Salty Chocolate Covered Pretzels

Easy Chocolate Caramel Pretzel Bites – super easy and a great gift for chocolate caramel lovers!
Chocolate Pretzel Christmas Trees – your kids will love drizzling candy melts to make fun Christmas tree shapes.
Oreo Chocolate Pretzels – Oreos and White Chocolate make the perfect match.

Christmas Bark:
Bark has got to be my absolute favorite candy to make with the kids. Most of them are just melt and pour, let harden and break apart. So fun and so many variations!
Peppermint Bark  – super simple and kids love crushing the candy canes.


Melted Snowman Chocolate Bark – your kids will have so much fun making this melted snowman candy!

Sweet and Salty Chocolate Bark

Christmas Cookie Bark – oreos, pretzels, chocolate candies and white chocolate!

Chocolate Peanut Butter Cup Bark – who can resist, melted chocolate, peanut butter and Reeses cups?
Oreo Peppermint Bark – these look festive with colored Oreos too!
Cute Creations:
Christmas Marshmallow Pops – these are so simple and festive!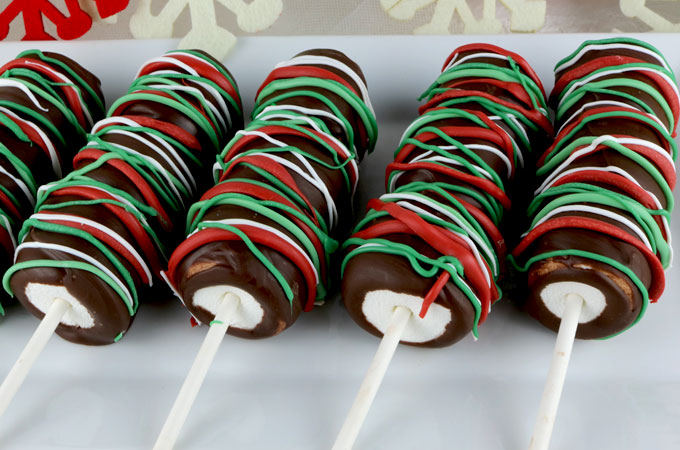 Homemade Gum Drops  – gummies are so fun to make!

DIY Candy Cane Snowmen – love these little snowmen on candy canes instead of lollipop sticks!

Hot Chocolate on a Stick – not only are these adorable, they make great gifts too!

We love to package our treats up in pretty containers and bags. Here are some of my favorites:

Sarah is a wife, daughter of the King and Mama to 4 children (one who is a homeschool graduate)! She is a an eclectic, Charlotte Mason style homeschooler that has been homeschooling for almost 20 years.. She is still trying to find the balance between work and keeping a home and says she can only do it by the Grace of God, and Coffee!