Thanksgiving is next week. That means many homeschool mommas are looking ahead and planning their Christmas-themed activities and lesson plans. If you're one of those mommas, you're going to love this free nativity-themed printable pack for your preschoolers and kindergarteners.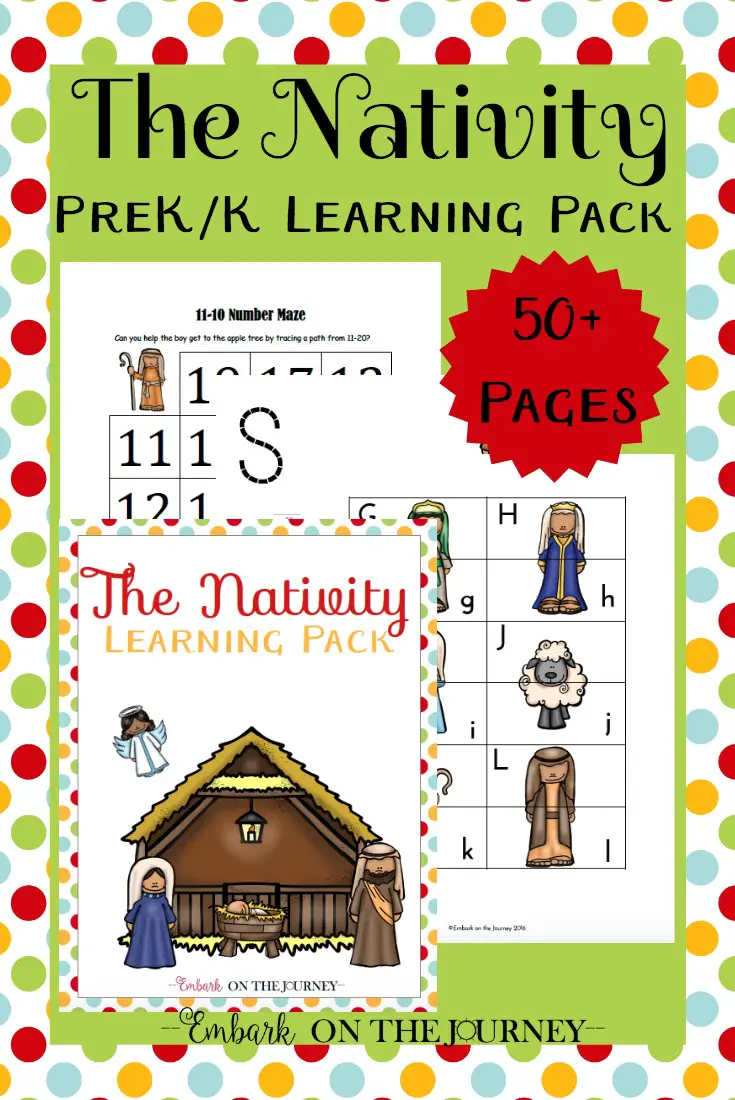 This fun printable contains over 50 pages of preschool/kindergarten fun just in time for the holiday season! Your little learners will focus on counting, spelling, ABCs, coloring, handwriting, and more. Head over to Embark on the Journey to download your free Nativity Preschool Pack today.
Carrie is the owner & operator of Homeschool Giveaways. She has been homeschooling for over a decade and has successfully graduated her first homeschooler. She has two girls and works side by side at home with her awesome husband. She has been saved by grace, fails daily, but continues to strive toward the prize of the high calling of being a daughter of the Most High God.