'Tis the season….to plan your holiday homeschooling.
Instead of trying to juggle Christmas traditions and homeschool lessons, why not just let Christmas Traditions be your homeschool lesson?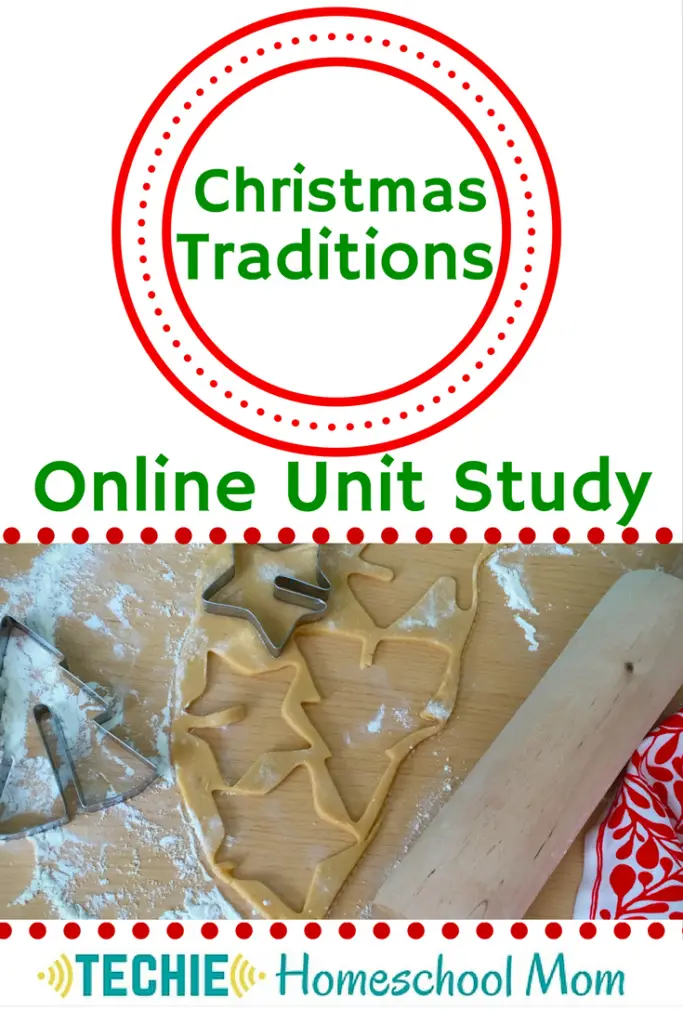 The Christmas Traditions Online Unit Study is free to subscribers. With this online course, your family will discover the history of Christmas and explore Christmas traditions around the world. You'll choose a holiday service project and design a digital project about your own Christmas traditions.
With Online Unit Studies' easy-to-use E-course format, no additional books and print resources are needed. Just gather supplies for hands-on projects and register for online tools.
CLICK HERE to sign up and start creating a new Christmas homeschooling tradition. This free course is only available for a limited time, so sign up today.