I loved the Raggedy Ann and Andy dolls and stories when I was a little girl.
The Raggedy Ann and Andy Books are classic story books that teach great virtues. The s
tory about a rag doll found in a grandmother's attic captured the hearts of many. Through the generations, Raggedy Ann and Andy's stories have been shared and passed down to children for generations.

Here are some fun Raggedy Ann and Andy Printables:
Love these printables from Homeschool with Love:
Raggedy Ann Size Ordering Activity

Free Raggedy Ann Resource Packet

Raggedy Ann and Andy Kite Coloring Page
Raggedy Ann Coloring Page
Raggedy Andy Coloring Page
Raggedy Ann Snow Angel Coloring Page
Raggedy Ann and Andy Coloring Page
DLTK has lots of Raggedy Ann and Andy Printables and Activities:
Bookmarks
Poster
Toilet Paper Roll Craft
Handwriting Paper
FREE Raggedy Ann Printable Paper Doll from Raggedys by Diane

Raggedy Ann and Andy FREE Pre-K/K Printable with Hands On Fun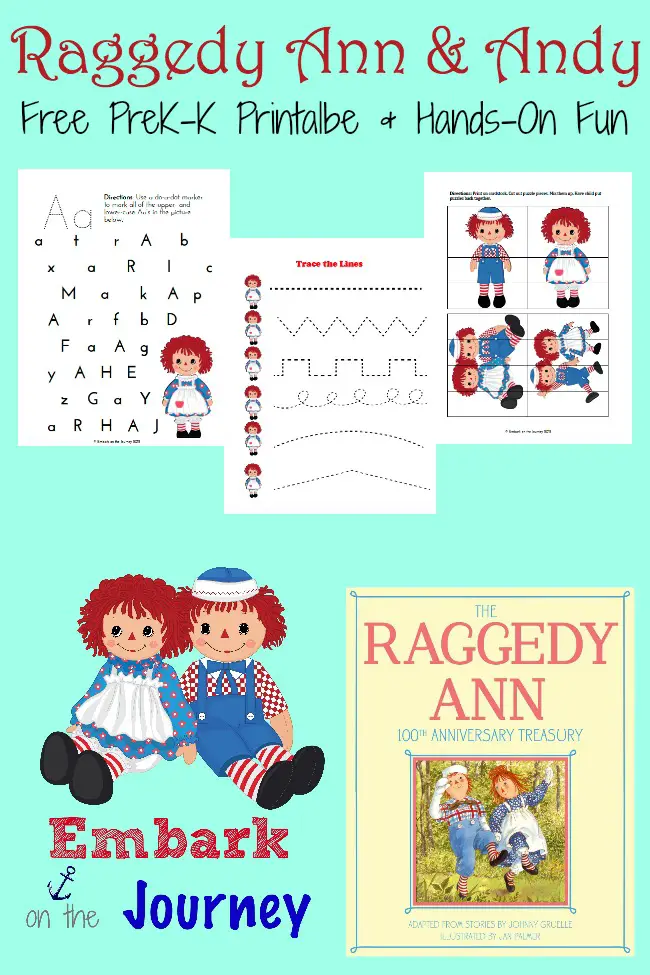 Here are some of the Raggedy Ann and Andy Stories to share with your own children:
They still make Raggedy Ann and Andy Dolls! So cute!
Sarah is a wife, daughter of the King and Mama to 4 children (one who is a homeschool graduate)! She is a an eclectic, Charlotte Mason style homeschooler that has been homeschooling for almost 20 years.. She is still trying to find the balance between work and keeping a home and says she can only do it by the Grace of God, and Coffee!