Crystal from Exploration America is part of a HUGE outdoorsy nature loving and geocaching family so  searching for animals, their tracks, and even their cat is pretty normal for her and her kids! Some kids need a little extra prompting to get outdoors or help properly identify animal tracks that they come across on a nature hike. These printable, free animal tracks Explorer ID Cards will be a great reference when searching for animal prints on the trail! The best place to find animal tracks are on soft muddy areas or shortly after a fresh rain!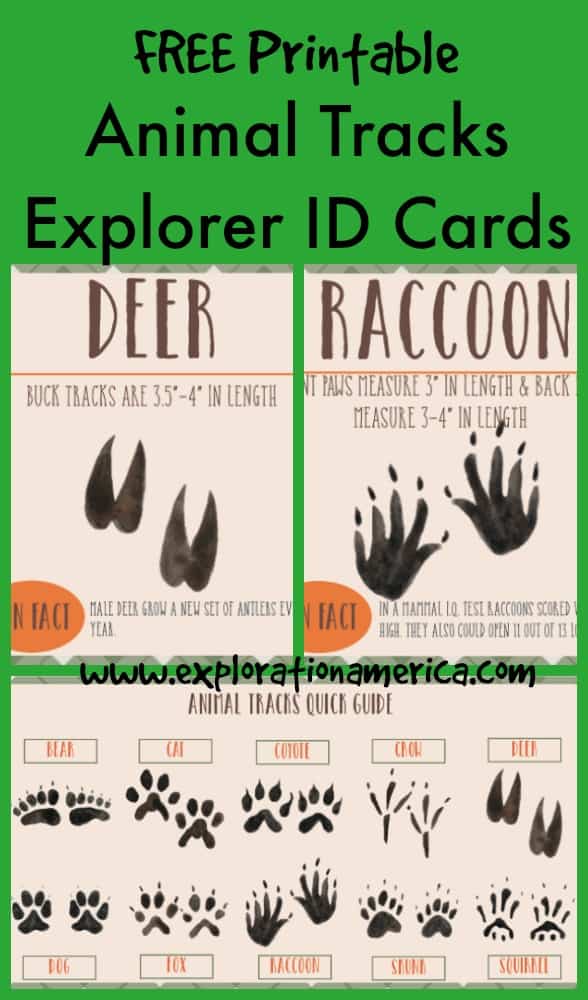 Animal Tracks featured in this set are as listed below:
Bear
Cat
Coyote
Crow
deer
Dog
Fox
Squirrel
Skunk
Get your Animal Tracks Printable Now! 
Carrie is the owner & operator of Homeschool Giveaways. She has been homeschooling for over a decade and has successfully graduated her first homeschooler. She has two girls and works side by side at home with her awesome husband. She has been saved by grace, fails daily, but continues to strive toward the prize of the high calling of being a daughter of the Most High God.