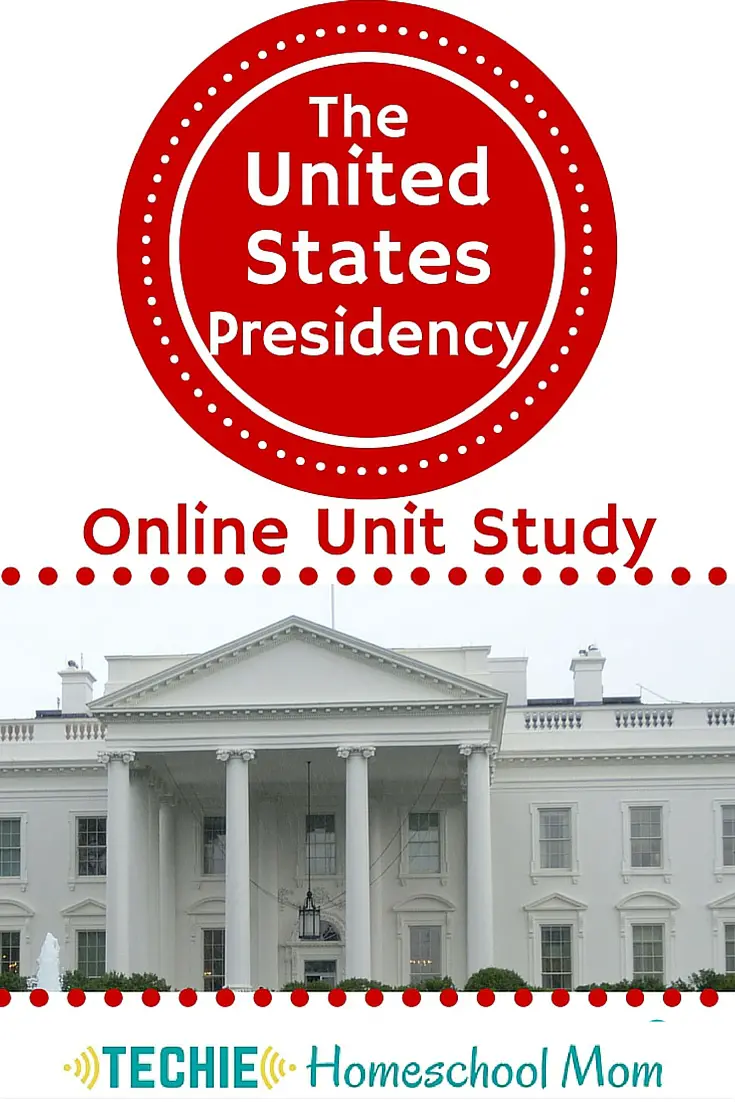 The media is all abuzz with news and opinions about Presidential candidates. Does your family have a solid understanding of the role of president? Do you consider what the job entails when evaluating candidates?
Techie Homeschool Mom is offering the United States Presidency Online Unit Study free for a limited time. With this 3-day online homeschool course, your family will…
discover how the presidential role originated
learn the requirements and duties of President of the United States
explore the White House
create an infographic with the information you learn
Online Unit Studies are homeschool eLearning courses. Students access web content to learn about a topic and complete hands-on and digital projects. No downloads, books, or paper. Everything is just a click away.
CLICK HERE to learn more and request your FREE Online Unit Study.