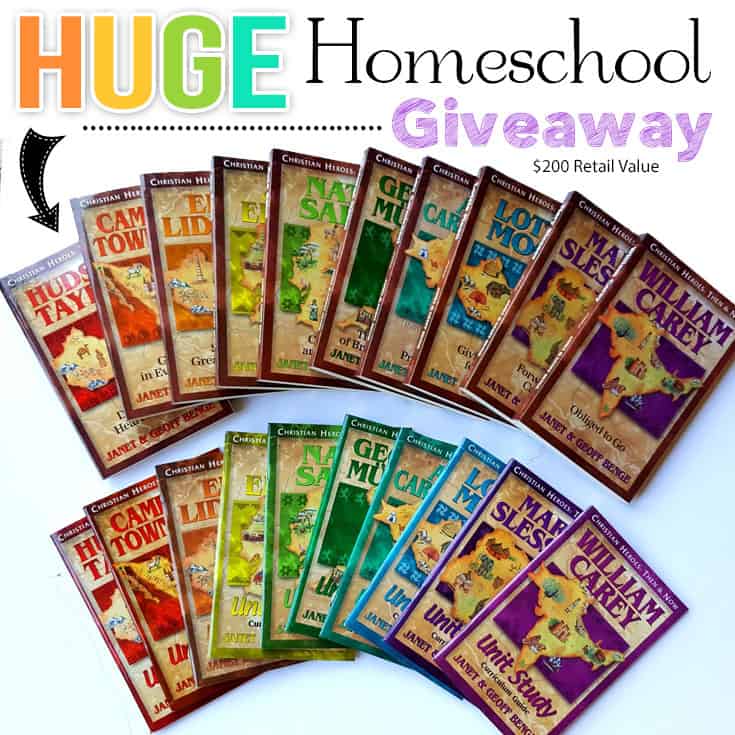 This is such an amazing resource for Christian Homeschooling Families! Christian Heroes Then and Now is a series of books and unit studies published by YWAM Publishing and includes entertaining biographies of the life of some of the strongest fighters of the Faith. When paired with the accompanying Unit Studies, you can easily use these for Bible, History, or Language Arts requirements.
The Crafty Classroom is giving away this 20 book set with a retail value of $200. Enter to Win Here!
Carrie is the owner & operator of Homeschool Giveaways. She has been homeschooling for over a decade and has successfully graduated her first homeschooler. She has two girls and works side by side at home with her awesome husband. She has been saved by grace, fails daily, but continues to strive toward the prize of the high calling of being a daughter of the Most High God.