While cleaning out our school room in preparation for the new year, I keep finding broken crayons everywhere! I have quite the pile of broken crayons. I dug about 20 of them out of my five year old's school drawer. We have also found some in couch cushions and under furniture.
Instead of tossing them all I have been saving them in a tub. Normally, I would just toss any broken or dried out school supply, but there are so many cool things you can do with old crayons. Don't throw away those broken crayons! This is the time to hoarde them! Explore these Fun Uses and Ideas to Recycle Crayons!
Sun Melted Crayon Candle from And Chaos Ensued – I love this idea. We have the perfect big window seat in our living room to do this in!


Crayon Play Dough from Sugar Aunts – I absolutely love this idea. I bet these would smell like childhood!


Make Your Own Crayon Shapes and Lessons Learned from Encouraging Moms at Home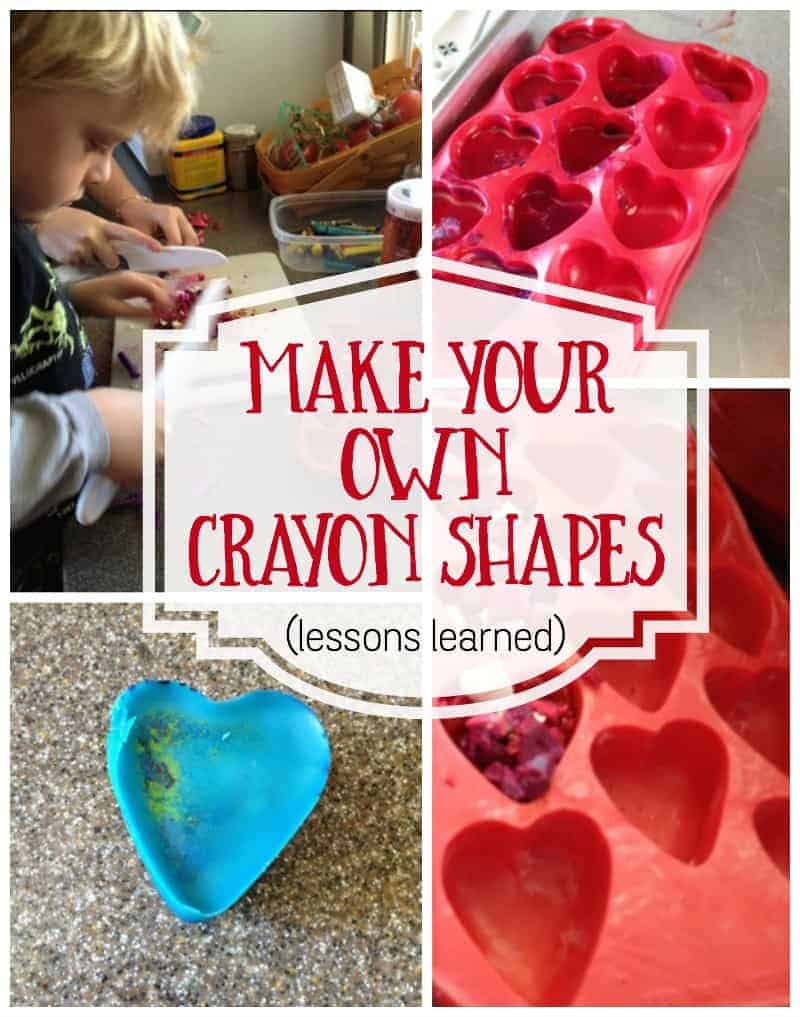 DIY Crayon Lip Balm from Raising Life Long Learners – this would be a great activity for older kids!

My favorite way to recycle crayons is by turning them into new crayons by melting them into molds. Here are some great ideas:
Ice Cube Tray Crayons
Lego Crayons
Rainbow Crayons
Recycled Crayons

And don't miss these fun Preschool Art Projects Using Crayons!
Sarah is a wife, daughter of the King and Mama to 4 children (one who is a homeschool graduate)! She is a an eclectic, Charlotte Mason style homeschooler that has been homeschooling for over 16 years now. She is still trying to find the balance between work and keeping a home and says she can only do it by the Grace of God, and Coffee!