Looking for some educational summer fun? A summer nature study for elementary and middle school ages that includes the study of biology, physical science, and chemistry keeps learning science a "real life" adventure all summer long!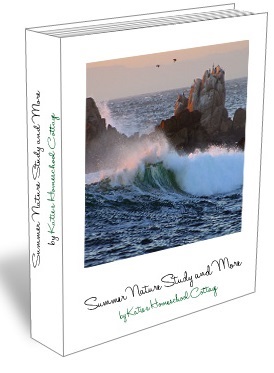 Over my family's years of homeschooling, nature study was one of our favorite activities and it didn't stop just because we took a break from our formal studies! With this free offer of the Summer Nature Study and More E-Book, science, nature study, and nature journaling is easy and ready to go with no planning. (Other than selecting from the many options what you would like to do!) It's 75 pages of suggested scientific topics for 3 months, living book titles, nature walk activities and discussion questions, hands-on and online activities and experiments, and suggested extension topics to follow those rabbit trails!
If you've ever wondered how to start your venture into nature studies or how to get your kiddos nature journaling, this nature study has the tools to get you started right away!
CLICK HERE TO CHECKOUT THE SUMMER FUN NOW!
Carrie is the owner & operator of Homeschool Giveaways. She has been homeschooling for over a decade and has successfully graduated her first homeschooler. She has two girls and works side by side at home with her awesome husband. She has been saved by grace, fails daily, but continues to strive toward the prize of the high calling of being a daughter of the Most High God.