Do you have a closet full of t-shirts that you need to get rid of? Don't toss those shirts yet! There are so many great craft ideas using repurposed t-shirts!

I love taking a break from school in the summer, because I use that time to clean out closets, reorganize and do some crafting! These are all things that I normally don't get a chance to work on during the busy school year. In cleaning out my closet, I found so many old, stained t-shirts that I needed to get rid of. Some of these, aren't even nice enough to donate to a thrift store and I hate to toss them. There are so many fun crafts and activities that use old t-shirts, and I now have a rubbermaid tub full of old t-shirts just waiting for a new life!
I wanted to share these awesome ideas with you! These would also be great for older kids and would make some great quiet time activities at home this summer!
25 Crafts Made From Repurposed T-Shirts:
1. Make a T-Shirt Headband

2. T-Shirt Bracelets
3. DIY Braided Scarf

4. DIY Tie Dye T-Shirt Headbands
8. T-Shirt Yarn Tutorial and T-Shirt Basket
10. T-Shirt Rag Rug
11. Jersey T Rosette Bracelet Tutorial
13. How to Make a No-Sew T-Shirt Blanket

14.
T-Shirt Yarn Weaved Placemat
15.
Easy T-Shirt Apron
16.
T-Shirt Yarn Rug How-to and Tips
17.
Easy T-Shirt Coasters
18.
No-Sew T-Shirt Bag Tutorial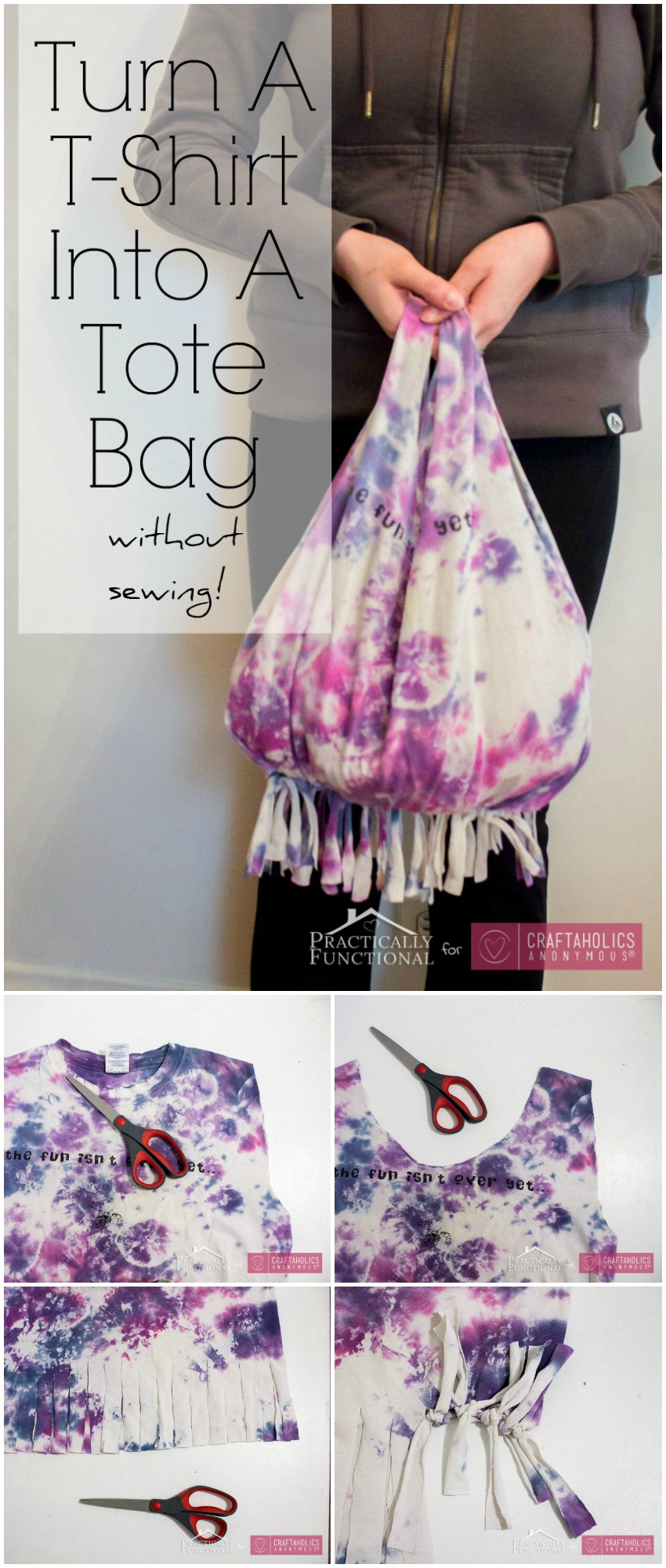 19.
Recycled T-Shirt Pot Holders
20.
Make Artwork with old t-shirts
21.
How to Make Flowers out of T-shirt seams
22.
Braided T-Shirt Belt Tutorial
23.
T-Shirt Binder Cover
24.
T-Shirt Toy Storage Net
25.
Make a T-Shirt Hat

If you want more detailed projects and ideas, you may be interested in these books:
Sarah is a wife, daughter of the King and Mama to 4 children (one who is a homeschool graduate)! She is a an eclectic, Charlotte Mason style homeschooler that has been homeschooling for almost 20 years.. She is still trying to find the balance between work and keeping a home and says she can only do it by the Grace of God, and Coffee!