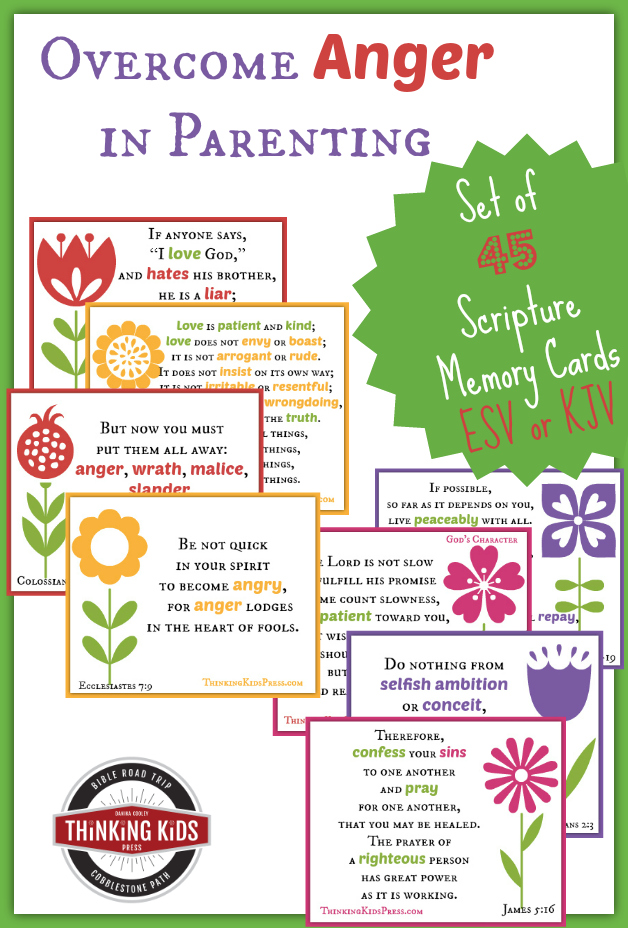 Hurting a little one's heart through parental anger is a truly crushing feeling, isn't it? I can't think of a worse feeling than knowing I've hurt someone I love through my own irritation. Anger can be sneaky and destructive… perhaps that's why Scripture speaks of it so often. Not only does God's Word talk about anger, it tells us what character we're to strive for as we follow Christ.
You'll find two free 45-card Overcoming Anger Scripture Memory Card sets (in KJV or ESV) over at Thinking Kids. Each set has eight cheerful flower designs. Start this spring off right by attacking anger head-on using Scripture as your sword (Ephesians 6:17).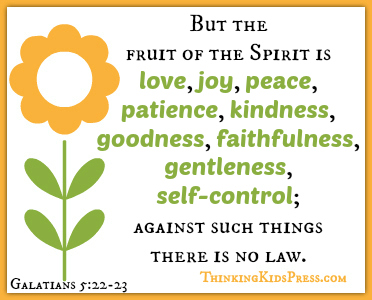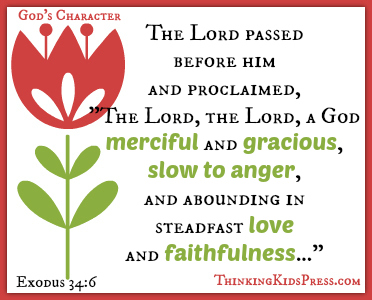 Carrie is the owner & operator of Homeschool Giveaways. She has been homeschooling for over a decade and has successfully graduated her first homeschooler. She has two girls and works side by side at home with her awesome husband. She has been saved by grace, fails daily, but continues to strive toward the prize of the high calling of being a daughter of the Most High God.