After your preschoolers have learned all of their ABCs they need to learn phonics! Learning to read begins with recognizing all the letters of the alphabet. Including fun resources will encourage your youngest students to want to learn to read!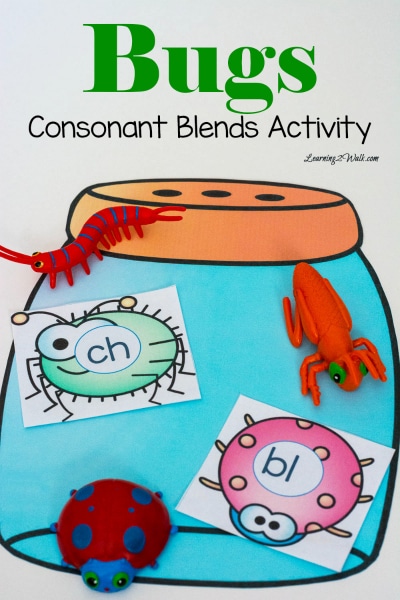 Working on phonics is lots of fun with these bug consonant blend activities! Stop by Learning 2 Walk to download your free copy and you can pin it to print later here.
Carrie is the owner & operator of Homeschool Giveaways. She has been homeschooling for over a decade and has successfully graduated her first homeschooler. She has two girls and works side by side at home with her awesome husband. She has been saved by grace, fails daily, but continues to strive toward the prize of the high calling of being a daughter of the Most High God.