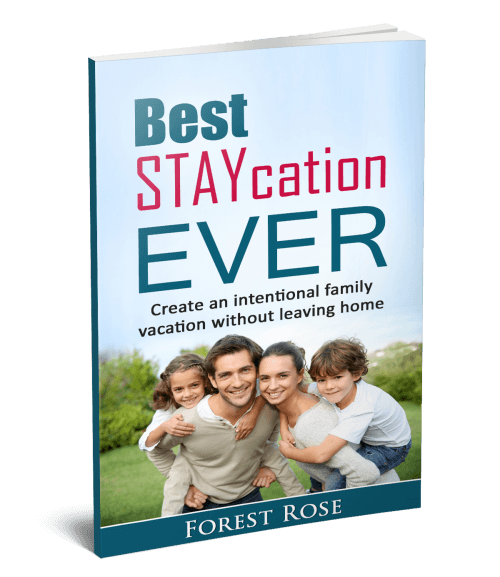 Spring break is right around the corner and soon we are going to hear, "I'm bored!" 5,560 times a day. So finding stuff to do with the family is a top priority for most even though the budget usually doesn't allow for a fancy vacation to the Caribbean. Have you ever thought of doing a staycation? Never heard of it before?
It is a fun, frugal, and intentional way to plan a family vacation without traveling far. Do I have your attention yet? Good. So let's plan it, and it all starts with this brand new eBook from Forest Rose of KingdomFirstHomeschool.com. And this eBook, Best STAYcation Ever, is free for just a few short days (3/21-3/24) so hurry and grab your copy today!
Carrie is the owner & operator of Homeschool Giveaways. She has been homeschooling for over a decade and has successfully graduated her first homeschooler. She has two girls and works side by side at home with her awesome husband. She has been saved by grace, fails daily, but continues to strive toward the prize of the high calling of being a daughter of the Most High God.