Shapes are always a fun unit to teach to preschoolers!
I like to come up with my own preschool curriculum for my little ones. I may pick up a few little worlbooks here and there, but for the most part we like to come up with our own unit studies for preschool. One thing you will want to make sure to cover during preschool are shapes! I found lots of fun ways to teach shapes to your little ones with free printables and lots of hands-on ideas.
FREE Printables:
Classic Shape Flashcards
Shapes with Objects Flashcards
Gem Shape Flashcards
Learn Shapes with Snowmen Printables
FREE Printable Shape Game for K-2
Printable Shape Practice Worksheets
Shape Sorting Blocks with FREE Printable
Preschool Mom has an entire page of Shape Printables. There are Shape charts, word cards, flash cards, shape bingo games, puzzles and more.
Shape Match Clip Cards – these look so cute and would be a great quiet time activity.


Learning Shapes Printable Preschool Book – this is a cute little book that your kids can make to remember their shapes. I like that they have faces on them to make them easily recognizable as they are flipping through the story.

Shapes Printable Pack – this shape pack is full of activities. There is cutting practice, flashcards, sizing activities, memory games, dot pages and more!

Cutting Shape Worksheets – your preschoolers can work on their cutting skills while learning about their sshapes at the same time. There are many different shape worksheets to print out.

Hands-On Learning Shape Themed Activities:
Make a Felt Book of Shapes for your little ones to play with.

Match the Dots Shape Printables. This is a great activity to use on a tray and with leftover pom poms, buttons, or any little hands-on sensory item.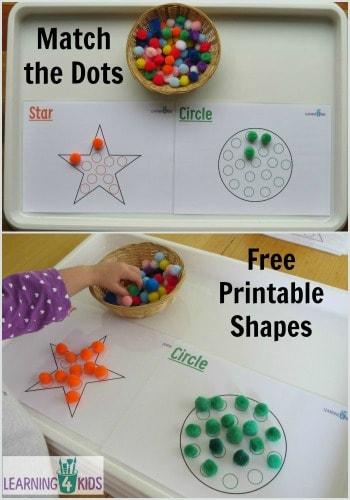 Learn shapes with Playdough Shape Mats. Your kids can practice making the shape out of playdough!

Shape Matching Game with Popsicle Sticks. Use bright colored popsicle sticks to have your children copy the shapes on the cards.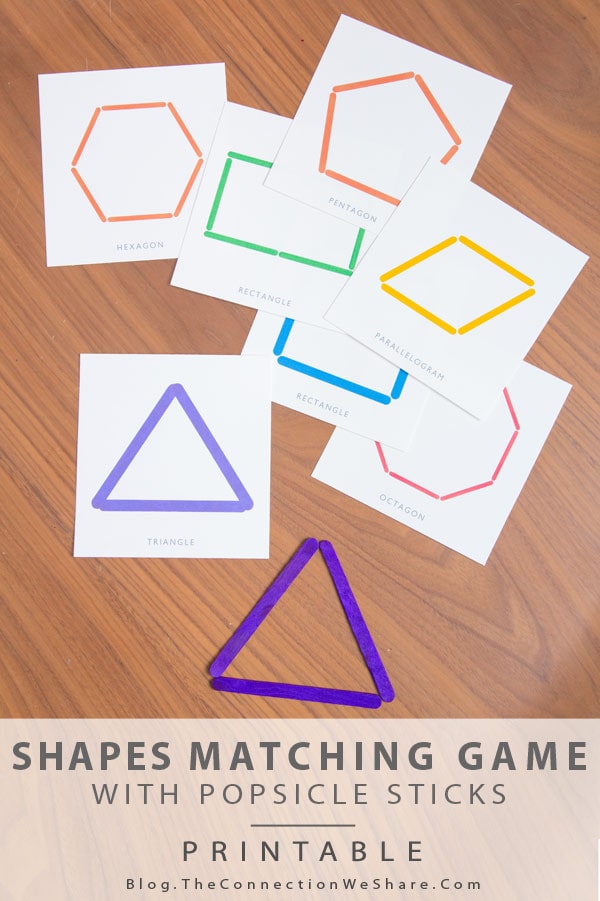 These are our favorite shape books and toys for using during a shape unit:
Sarah is a wife, daughter of the King and Mama to 4 children (one who is a homeschool graduate)! She is a an eclectic, Charlotte Mason style homeschooler that has been homeschooling for over 16 years now. She is still trying to find the balance between work and keeping a home and says she can only do it by the Grace of God, and Coffee!