There are times in a homeschool day when mom needs to take a break or get some housework done. This Free Valentine's Day Fun Pack for 3rd-5th graders has games that your kids will enjoy using, and they will be learning while using them too! While mom is cleaning or taking a much needed break, this resource will keep the kids entertained!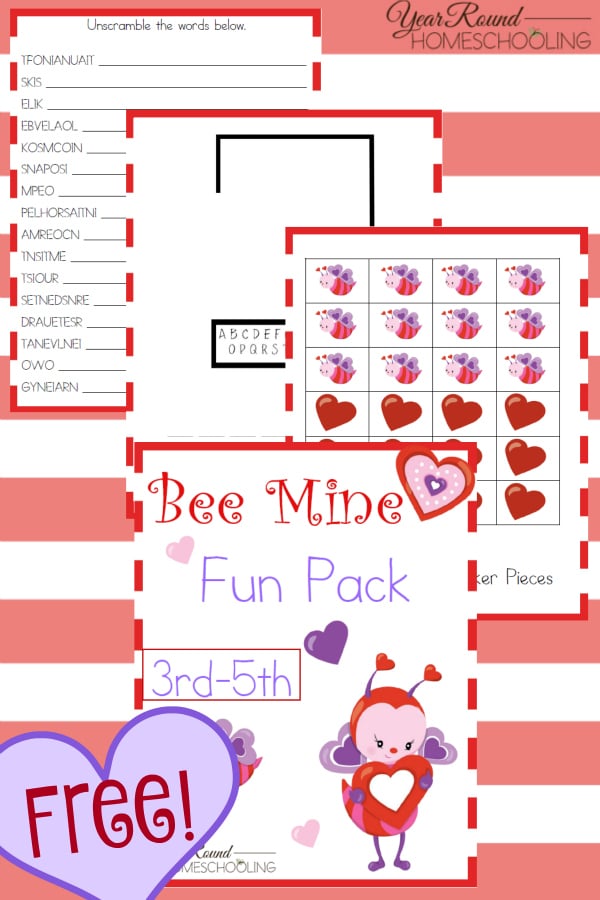 Inside you'll find fun Valentine's Day word scrambles, hangman and a checkers game! Stop by Year Round Homeschooling to download your free copy today!
Carrie is the owner & operator of Homeschool Giveaways. She has been homeschooling for over a decade and has successfully graduated her first homeschooler. She has two girls and works side by side at home with her awesome husband. She has been saved by grace, fails daily, but continues to strive toward the prize of the high calling of being a daughter of the Most High God.