Your preschoolers will have a great time learning with this fun pack from Year Round Homeschooling designed just for them! It's hard to believe it, but Valentine's Day is just around the corner and it's time to start gathering homeschool ideas, printables, crafts, and more to make homeschooling on Valentine's Day more fun!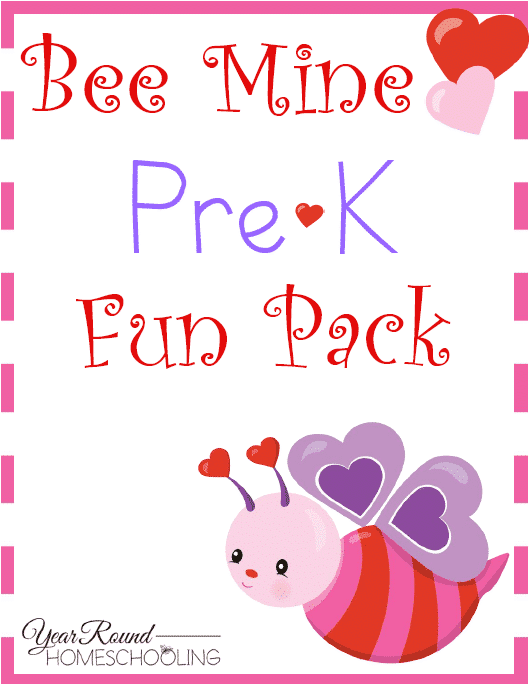 Inside Year Round Homeschooling's Free Bee Mine Valentine's Day PreK Pack you'll find puzzles, tracing activities, and coloring pages! Stop by and download your free copy today!
Carrie is the owner & operator of Homeschool Giveaways. She has been homeschooling for over a decade and has successfully graduated her first homeschooler. She has two girls and works side by side at home with her awesome husband. She has been saved by grace, fails daily, but continues to strive toward the prize of the high calling of being a daughter of the Most High God.