We love to do crafts that incorporate nature and seasons. Fall is the best time to play with leaves!
I love teaching my kids about the seasons and using nature during that season is a great way to do that. If you have a lot of trees in your yard or neighborhood you should have lots of leaves falling right now. What a beautiful time to go outside, breathe the fresh air and collect leaves for fun activities and crafts!
Here are some fun things to do with leaves:
Fall Leaf Rubbing Activity from Growing Hands on Kids -this is a classic activity you may remember as a kid!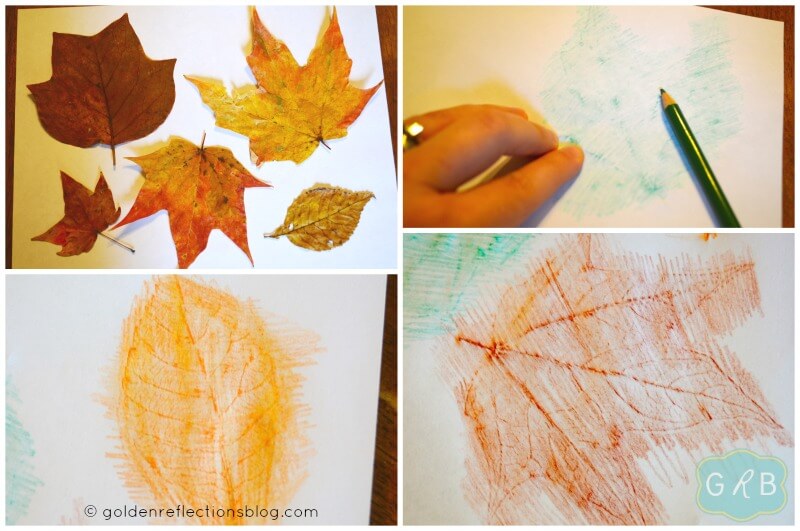 DIY Fall Leaf Wreath from Kids Creative Chaos – use nature to make a decoration perfect as gifts or Fall decor for your home.


Finger Painted Fall Leaf Garland from The Eyes of a Boy – create a garland of hand painted leaves for decoration.


Simple Leaf Collages from Home Grown Friends – these sweet and simple collages use leaves, glitter and contact paper! 


Creating Leaf Prints from kcedventures – make lovely leaf prints with fresh leaves and a hammer.


Leaf Chalk Art from Coffee Cups and Crayons – this is such a cute idea.


Toddler Leaf Sewing from Kids Craft Room – this is another adorable idea. You can make your own lacing card with fresh leaves! There is also a video in this post showing you step-by-step directions.


Why Do Leaves Change Color Science Experiment from How We Learn – this is a very simple experiment to show what colors a leaf will be without chlorophyll.


FREE Printable Fall Leaf Scavenger Hunt from 123 Homeschool 4 Me – enjoy the cool fall weather by taking your kids outside on a leaf scavenger hunt!


Fall Leaves Soup Sensory Play from And Next Comes L – What a fun Fall themed sensory activity!

Sarah is a wife, daughter of the King and Mama to 4 children (one who is a homeschool graduate)! She is a an eclectic, Charlotte Mason style homeschooler that has been homeschooling for over 16 years now. She is still trying to find the balance between work and keeping a home and says she can only do it by the Grace of God, and Coffee!